This optional module reduces the standard steam pressure range. It ensures a constant working pressure and can also compensate for large or rapid pressure changes by means of auxiliary energy.
The JUMAG pressure reduction station: Function and Benefit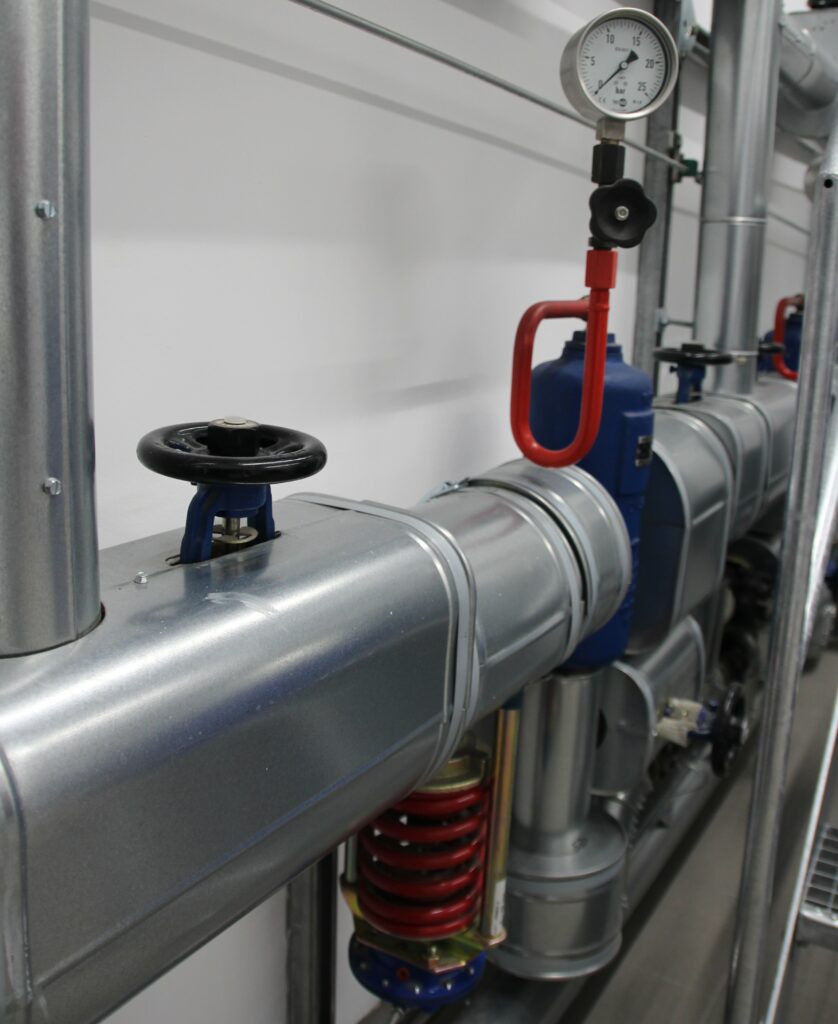 What is the pressure reduction station used for and what are its advantages?
Constant, individually adjustable working pressure
Jumag steam boilers work serially with an adjustable steam pressure range of 6-11 barg. For working pressures between 0.3 – 6 barg, or to keep the working pressure constant, pressure reducers are used.
They are installed in the steam pipe between the steam boiler and the steam consumer. The pressure reduction stations from Jumag are also available in stainless steel.
The pressure reduction station type DMS-PRO ready for installation for professional and reliable applications consists of a shut-off valve, a steam dryer with attached condensate drain module, the pressure reducer, a manometer for the output pressure and an optional relief valve.
Input steam valve
Steam dryer with condensate drain
Pressure reducer with auxiliary energy
Relief valve
Input and output manometer with pressure sensor

Pressure reduction station available in black steel and stainless steel versions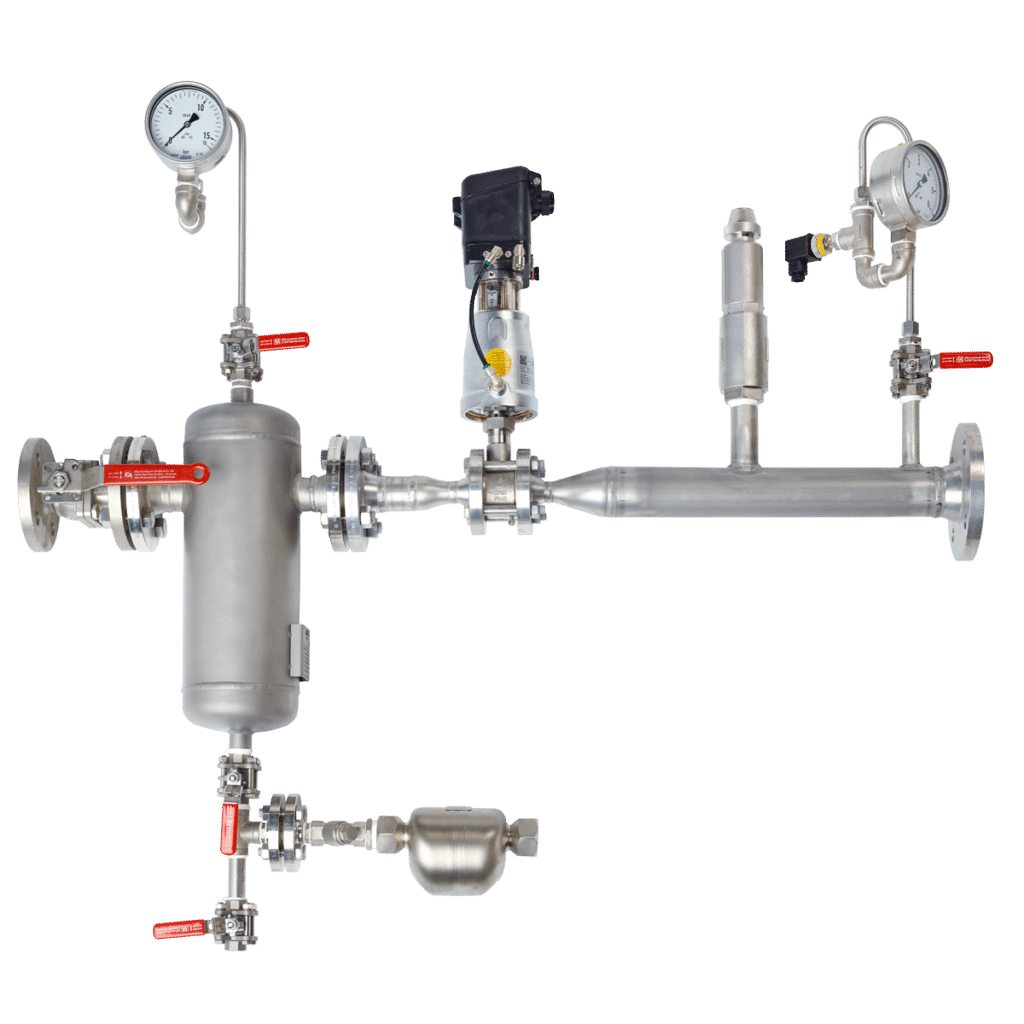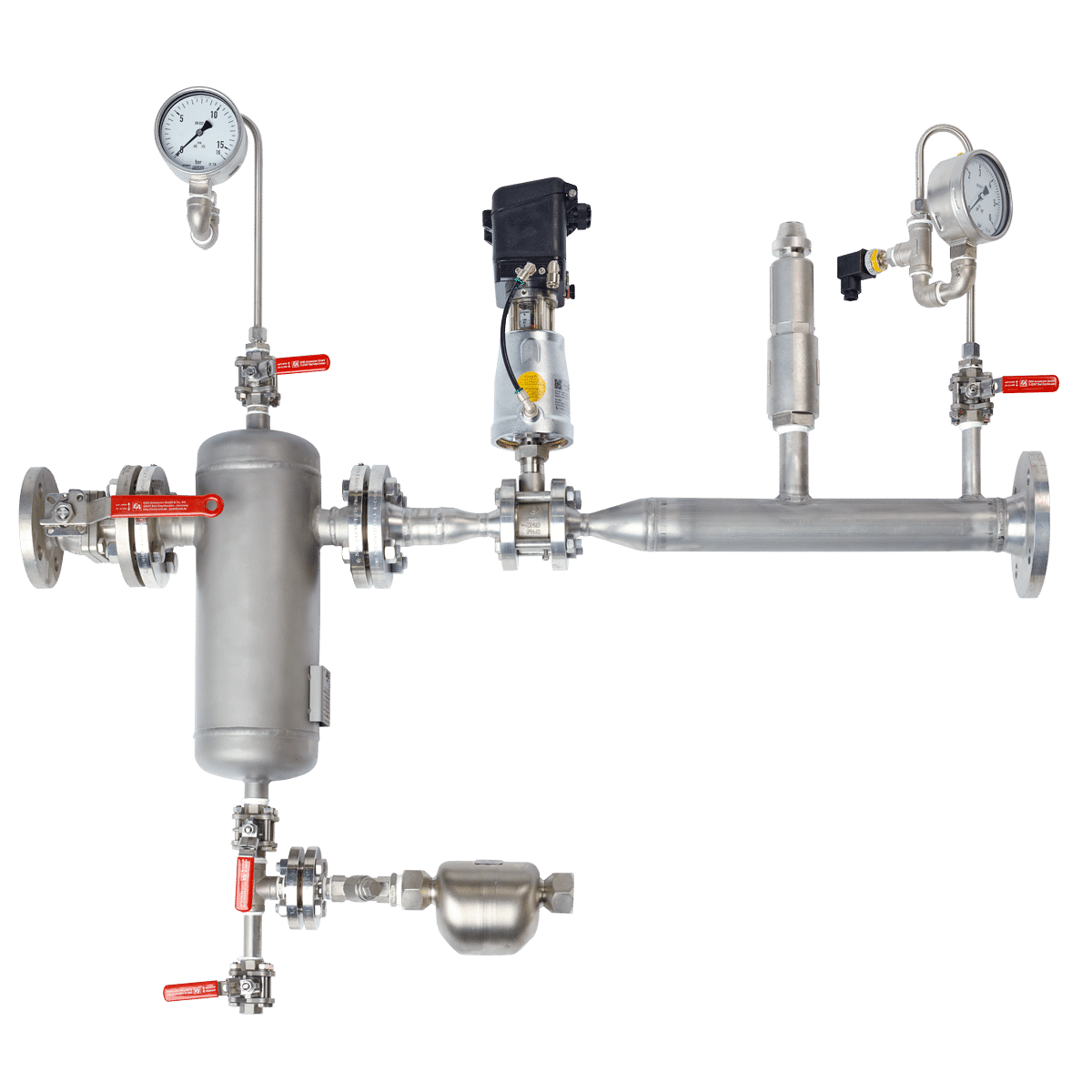 Economical, energy-efficient, versatile. Overview of our product range
JUMAG to go!
Here you can see all products at a glance.
Do you still have questions about pressure reduction stations?