The raw water inlet module protects system components from contamination and prevents treated water from flowing back into the piping.
The JUMAG raw water­inlet module:
Function and Benefit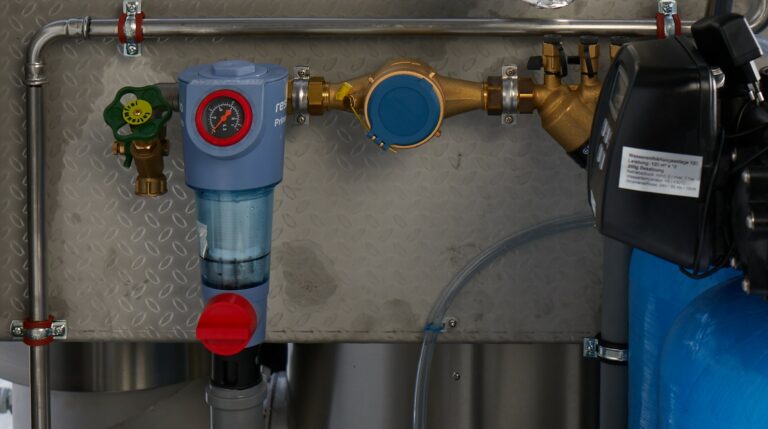 What is the raw water inlet module used for and what are its advantages?
Protection against contamination and backflow prevention
To protect system parts from contamination, and to prevent the return flow of prepared water into the piping, it is recommended to use a filter and a pipe separator; in part, this is required by law (purs. to DIN1988).
This task is reliably performed by the JUMAG raw water inlet module. It is pre-assembled ready for installation and is attached directly behind the fresh water inlet – in front of the water softener.
Free flow valve
Water filter
Water meter
Pipe separator

is supplied piped as an assembly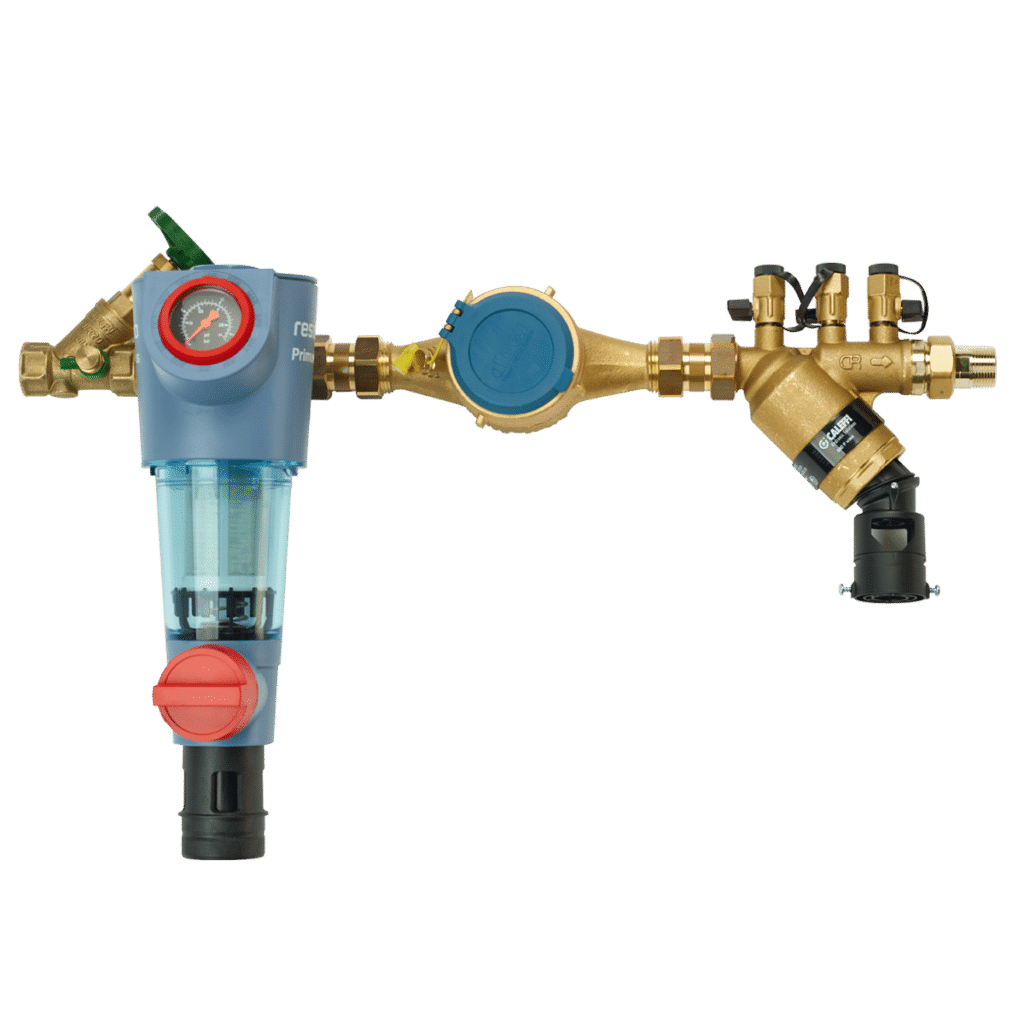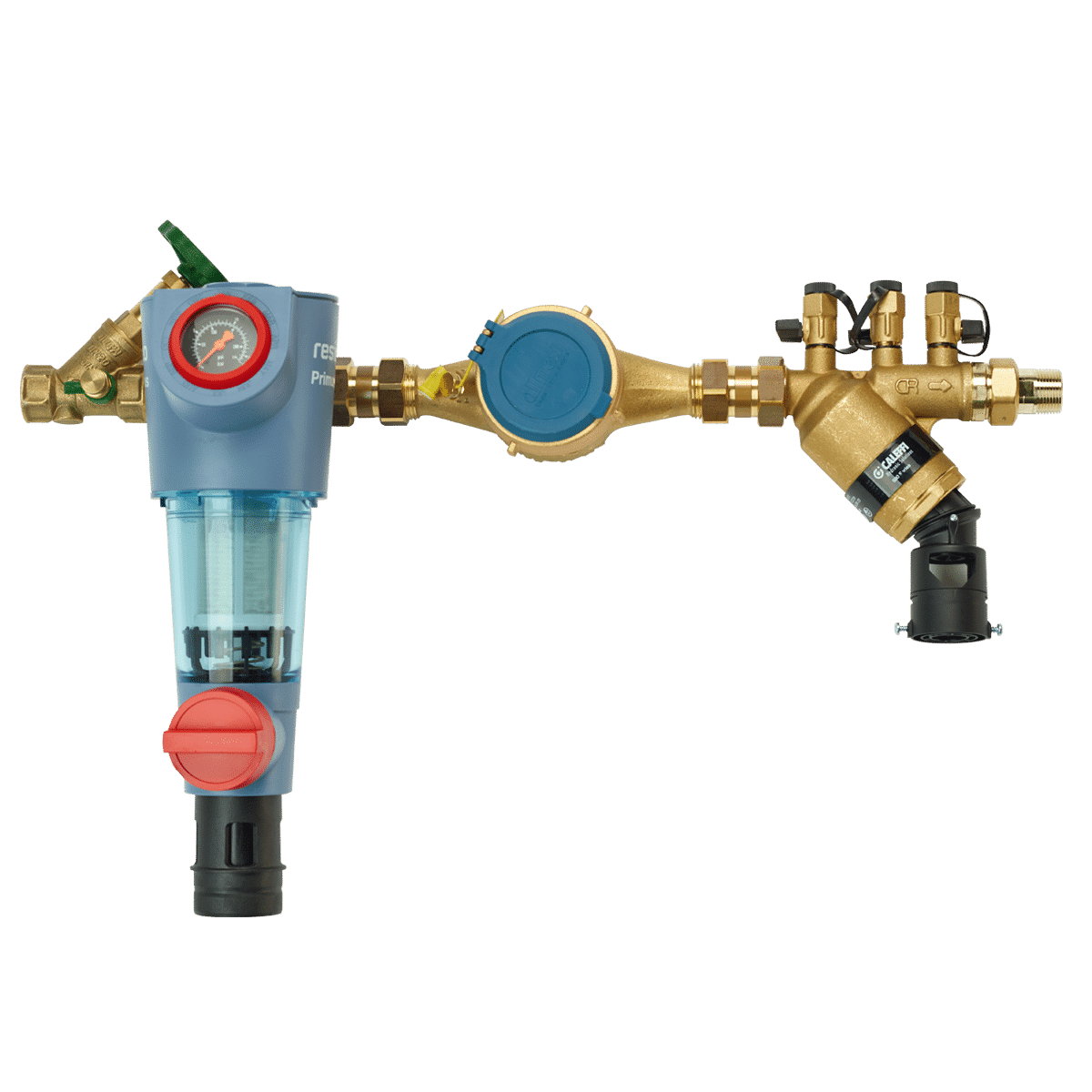 Do you still have questions about the raw water inlet module?