To review the water quality in steam generation, samples should be taken from the fresh water, feed water, boiler water and, if possible, the condensate. The sampling cooler is ideal for cooling and taking water samples.
JUMAG Sampling Coolers:
Function and Benefit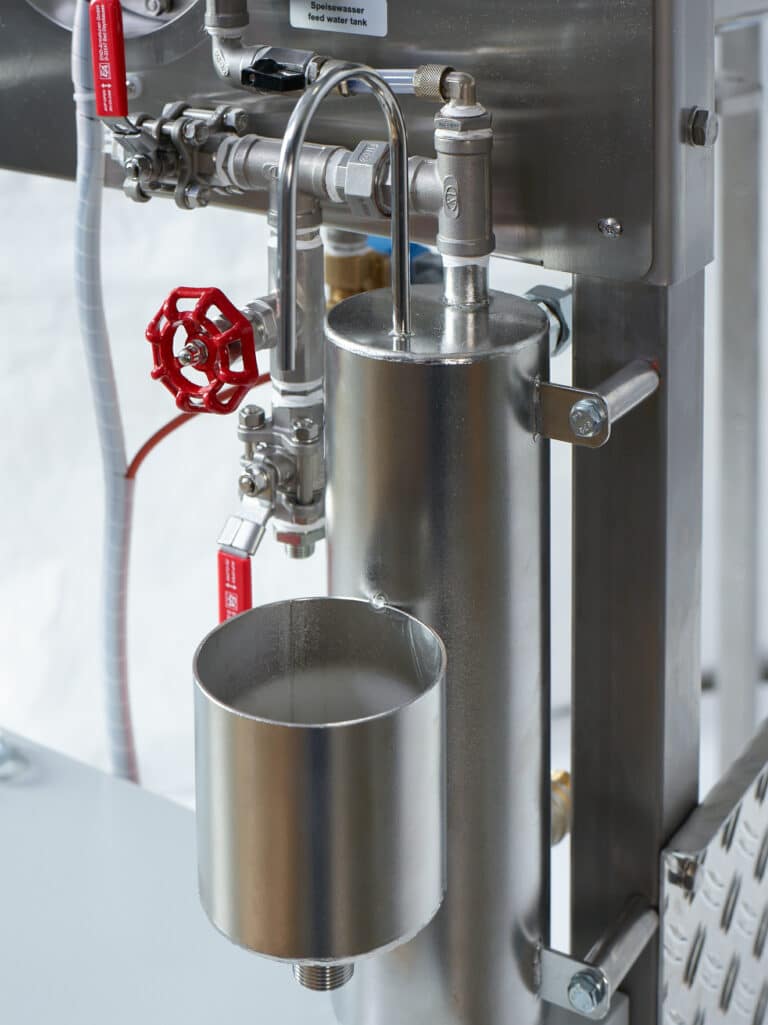 What are sampling coolers used for and what are the advantages?
Cooling by heat exchanger for fast and meaningful measurements
Convenient sampling makes quality assurance more convenient.
Apart from the fresh water, all samples are hot and partially pressurised. Measuring water parameters under high temperatures can lead to falsified results. If the samples are not cooled down quickly, changes in the water and falsified analysis values may occur.
Safety when taking samples
Boiler water and condensate cannot be removed easily because they are pressurised. In order to be able to carry out measurements, lines are laid from the sampling points to the sampling cooler. There, it is possible to take samples conveniently and safely.
A sampling cooler is always recommended, and is strongly recommended for difficult water parameters.
Do you still have questions about sampling coolers?