JUMAG Multiple UnitSteam Systems
If a single steam boiler cannot meet the maximum steam demand, or if a fail-safe steam supply through redundancy is desired, a multiple unit steam system is recommended. For this purpose, several steam boilers are set up in parallel. They use a common water supply and a common blow down vessel.
Combine oil or gas with electric steam generation: JUMAG multiple unit steam systems are also available as hybrid solutions. This will give you more flexibility for your future energy mix.
JUMAG Multiple Unit Steam Systems:No one can do it more flexibly ...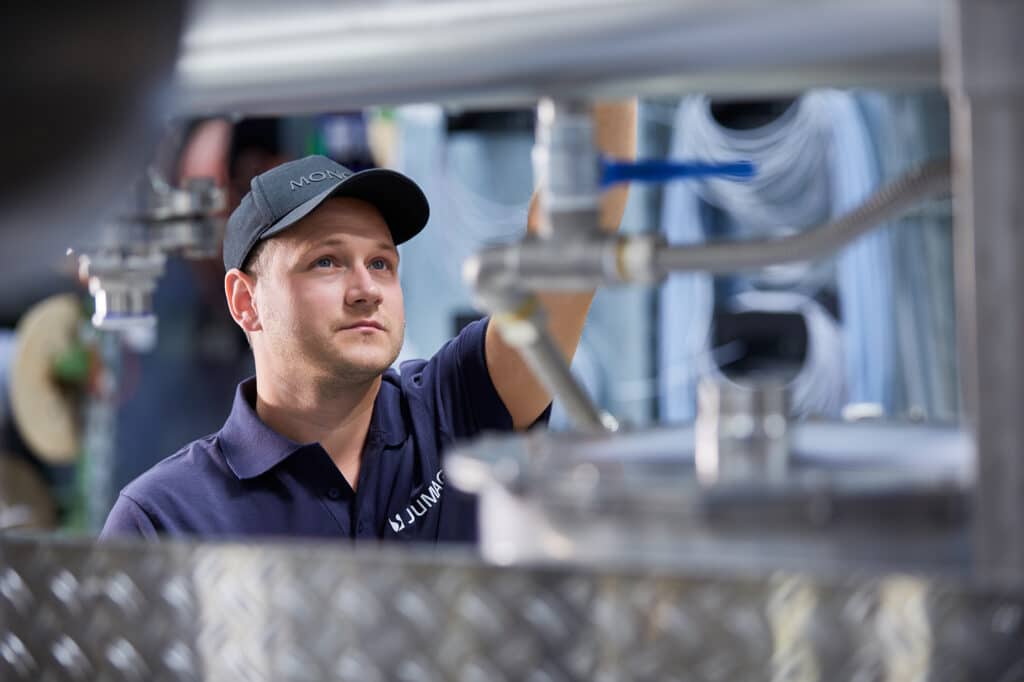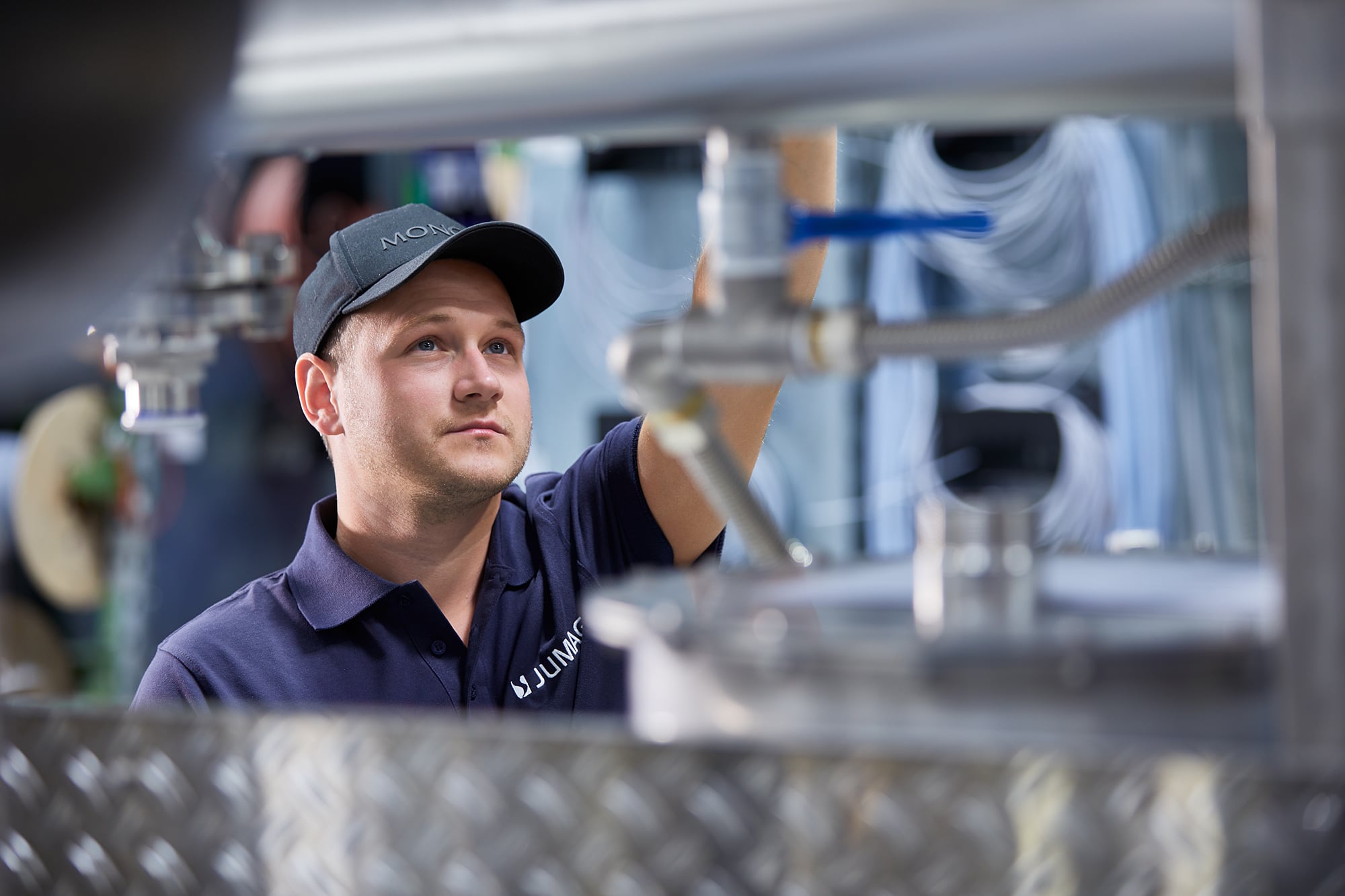 Flexible, economical and equipped for the future
For larger steam demands – and still cost-efficient
Expandable steam output; the system grows with your needs
Demand-oriented steam supply for fluctuating steam consumption
Unlimited number of connected JUMAG steam boilers possible
Also as hybrid steam system (oil/gas and electric)
Supply safety through redundant steam boilers
Capacity is adjusted to demand via a boiler sequence circuit, resulting in optimal utilisation of the individual steam boilers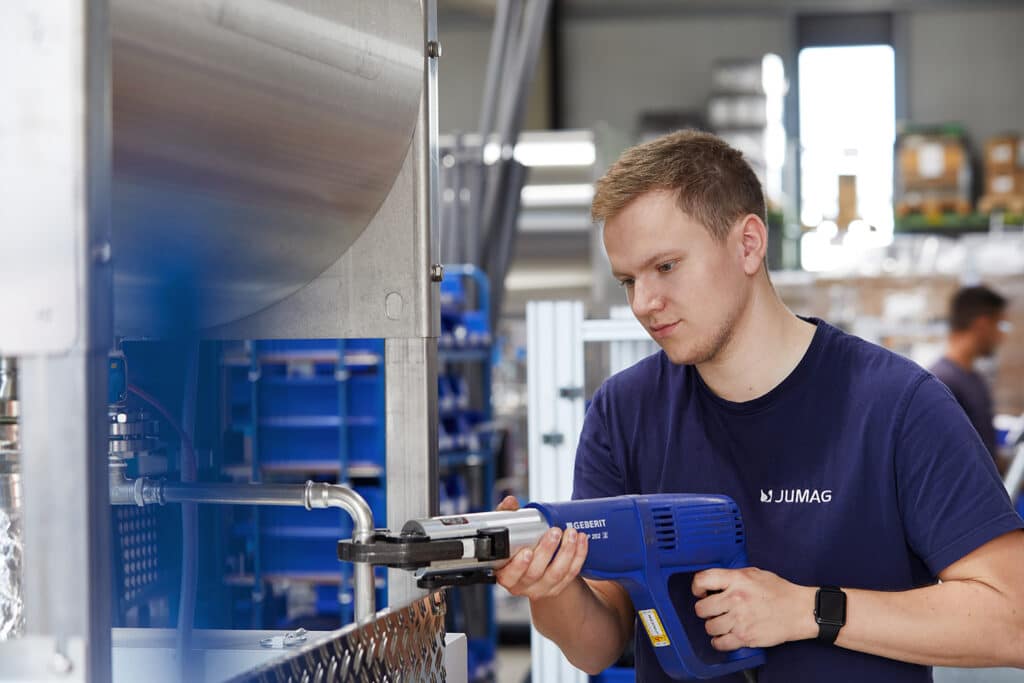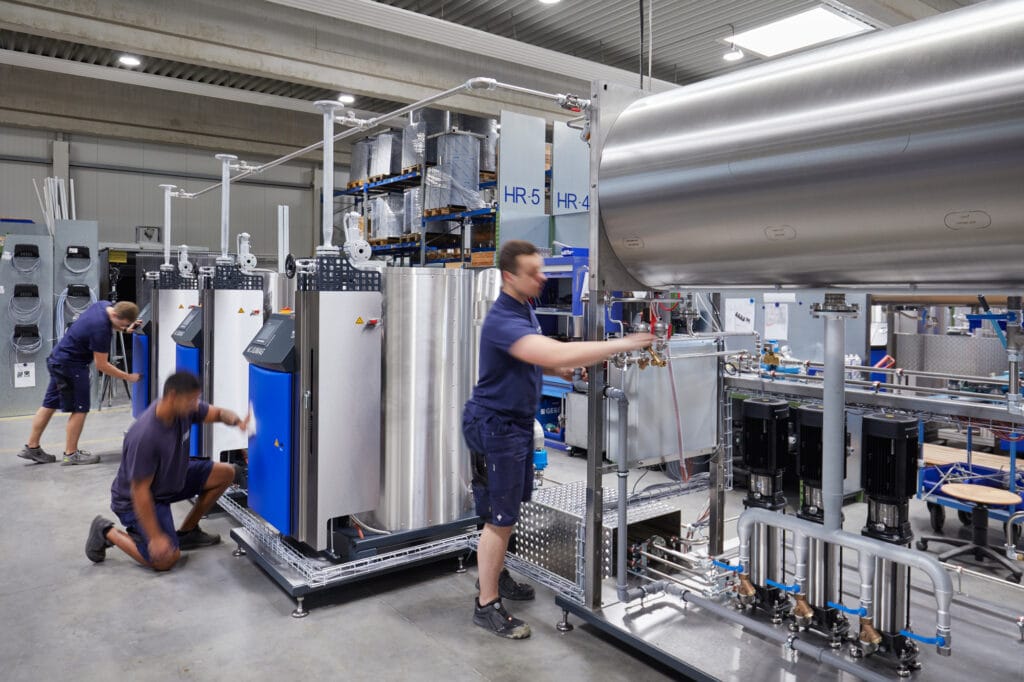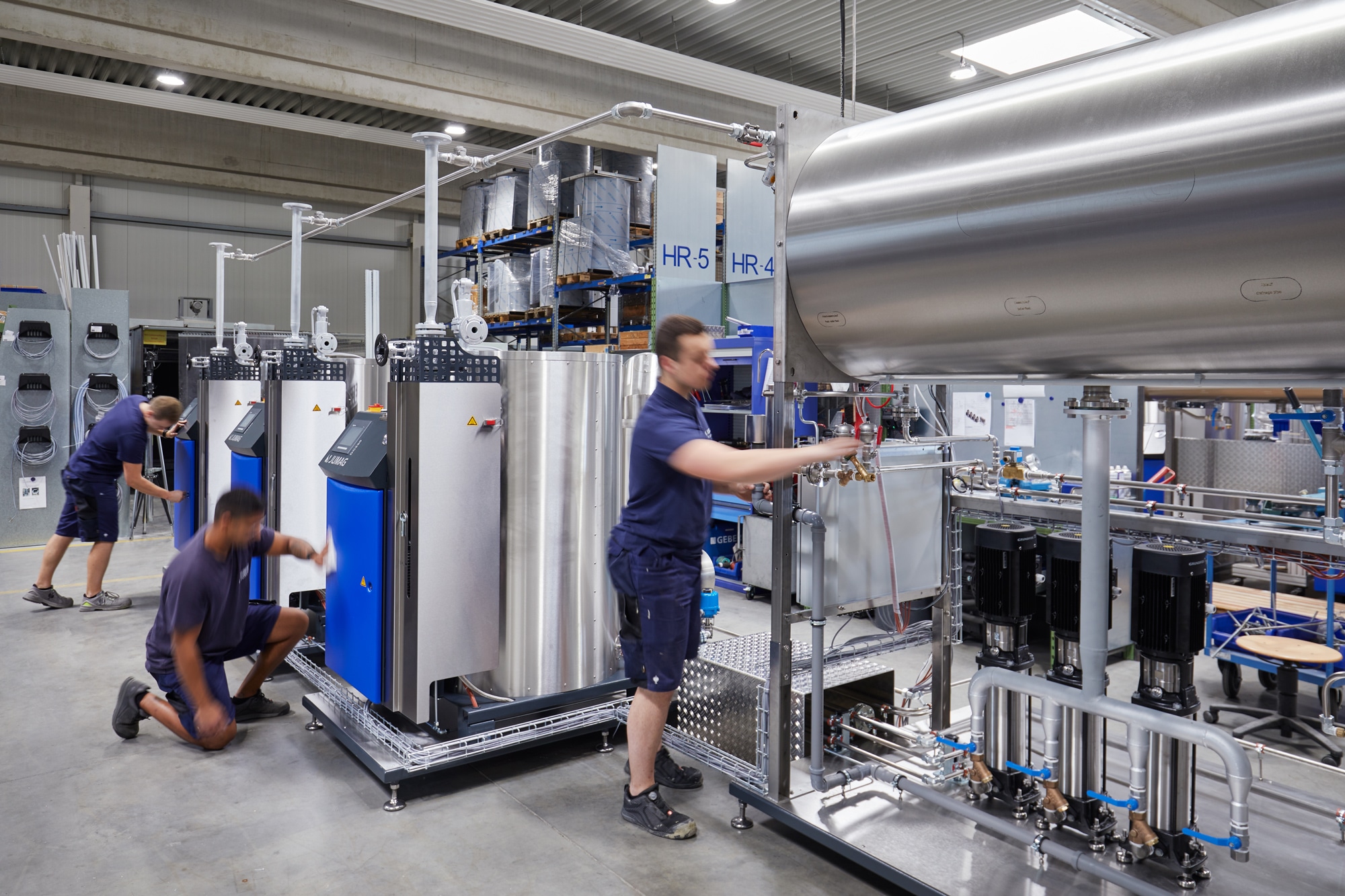 Multiple unit steam systems of the DG series do not require approval or monitoring in many countries
Easy maintenance
Alternatively with automatic blow down or desalination
365 days, 24 h accessibility of our customer service
Connection to PC, mobile end devices and control centres as well as remote maintenance possible
Space-saving installation
Optional: Prepared for system expansion if higher steam outputs are required in the future
Complete solution ensures optimum utilisation; individual steam boilers switch on and off depending on steam demand.
Reliability through redundancy (in the event of boiler malfunction or maintenance)


Economical, energy-efficient, versatile.Overview of our product range
JUMAG to go!
Here you can see all products at a glance.
Do you still have questions about multiple unit steam systems?