JUMAG steam boiler oil- or gas-fired
JUMAG steam boilers combine the advantages of a compact quick steam boiler with those of a robust shell boiler. Depending on the device, they deliver steam outputs of 160 – 1060 kg/h. This capacity can be multiplied with multiple units. The DG series is oil- or gas-fired.
JUMAG steam boiler oil- or gas-fired: The other steam boiler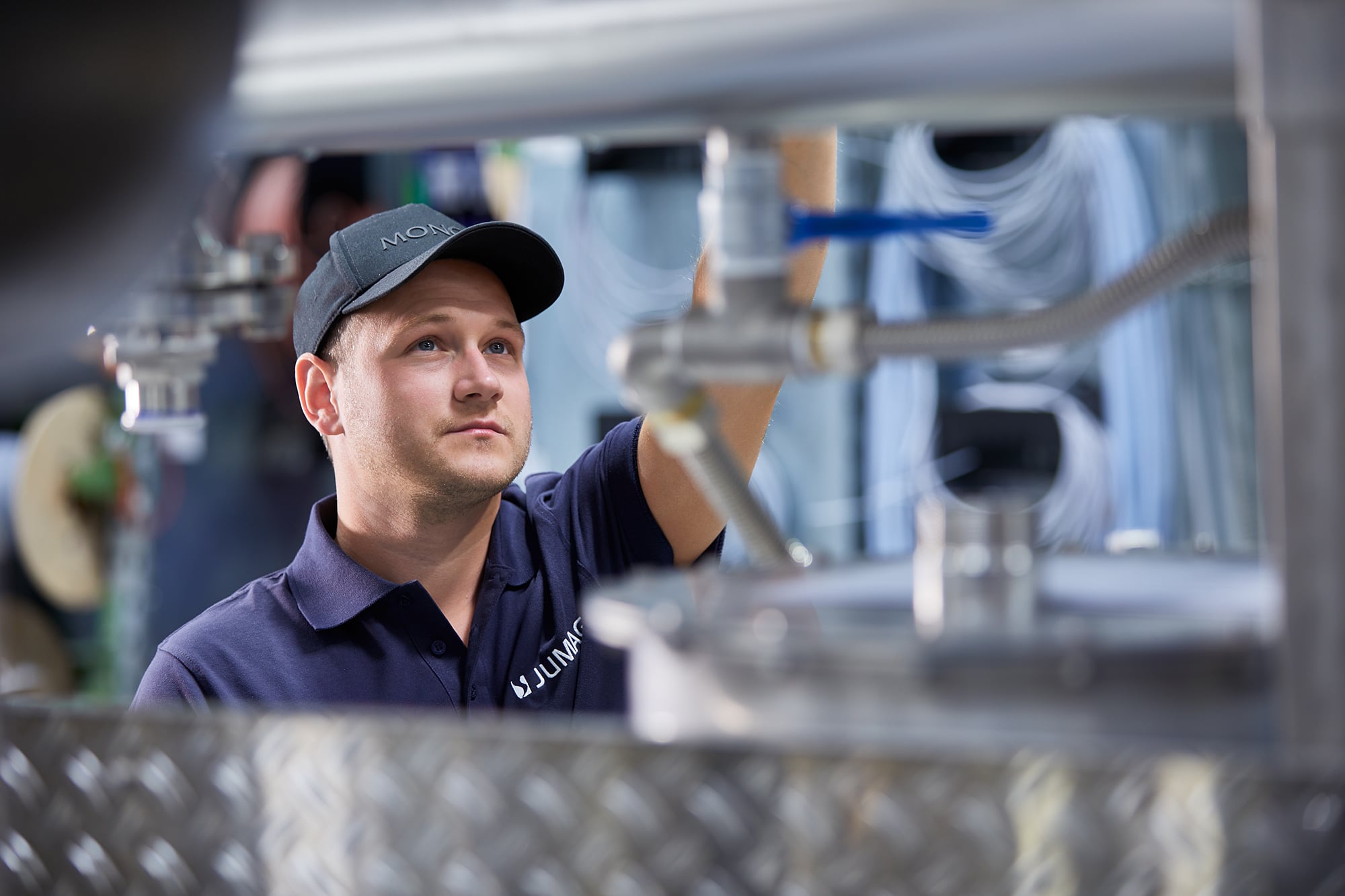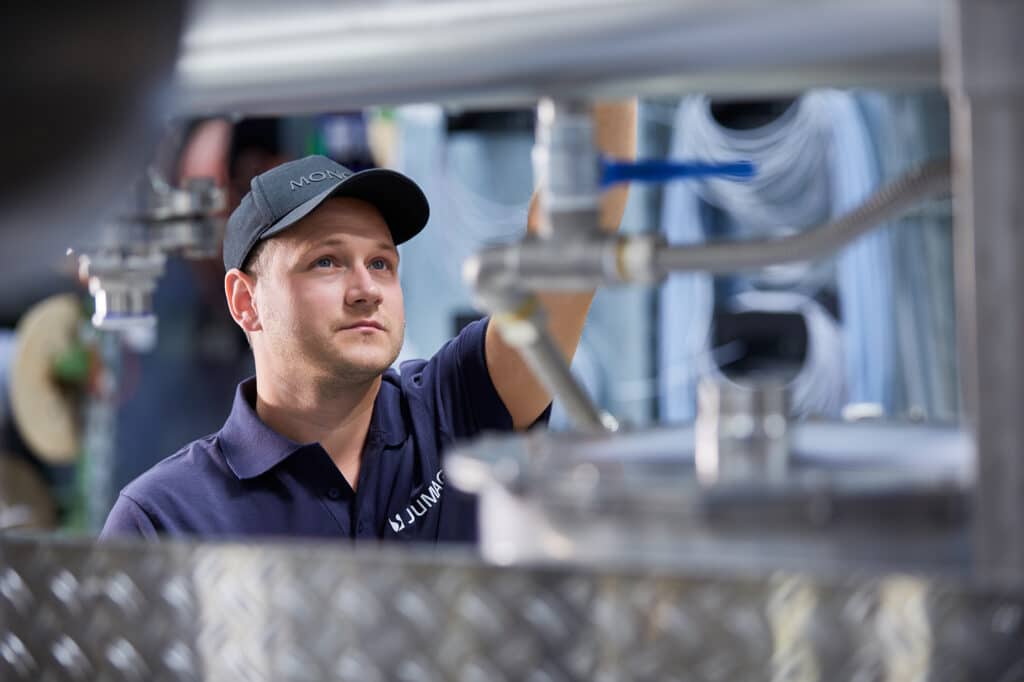 Energy-efficient and economical
Highly cost-effective as a result of high efficiency
Condensing boiler technology with use of the flue gas condensation optional, with firing efficiencies in excess of 100%
Three- to four-strand flue gas routing
Low water entrainment
Energy-efficient JUMAG accessories for minimum loss
Subsequent replacement of the burner (change oil/gas) is possible
Robust and low-maintenance
Pressure vessel in accordance with water chamber principle with up to 9 mm material thickness
No pipe coil / no water tube boiler principle
Low-maintenance circulation pump
High operational reliability as a result of the simple and compact overall design
High quality standards due to the use of standard industrial parts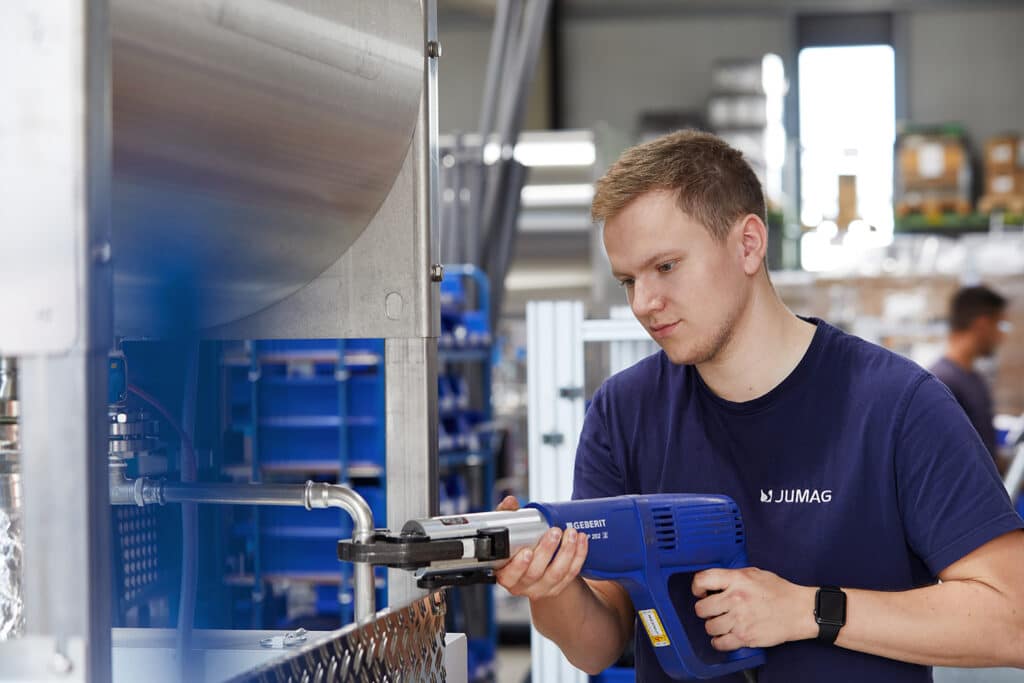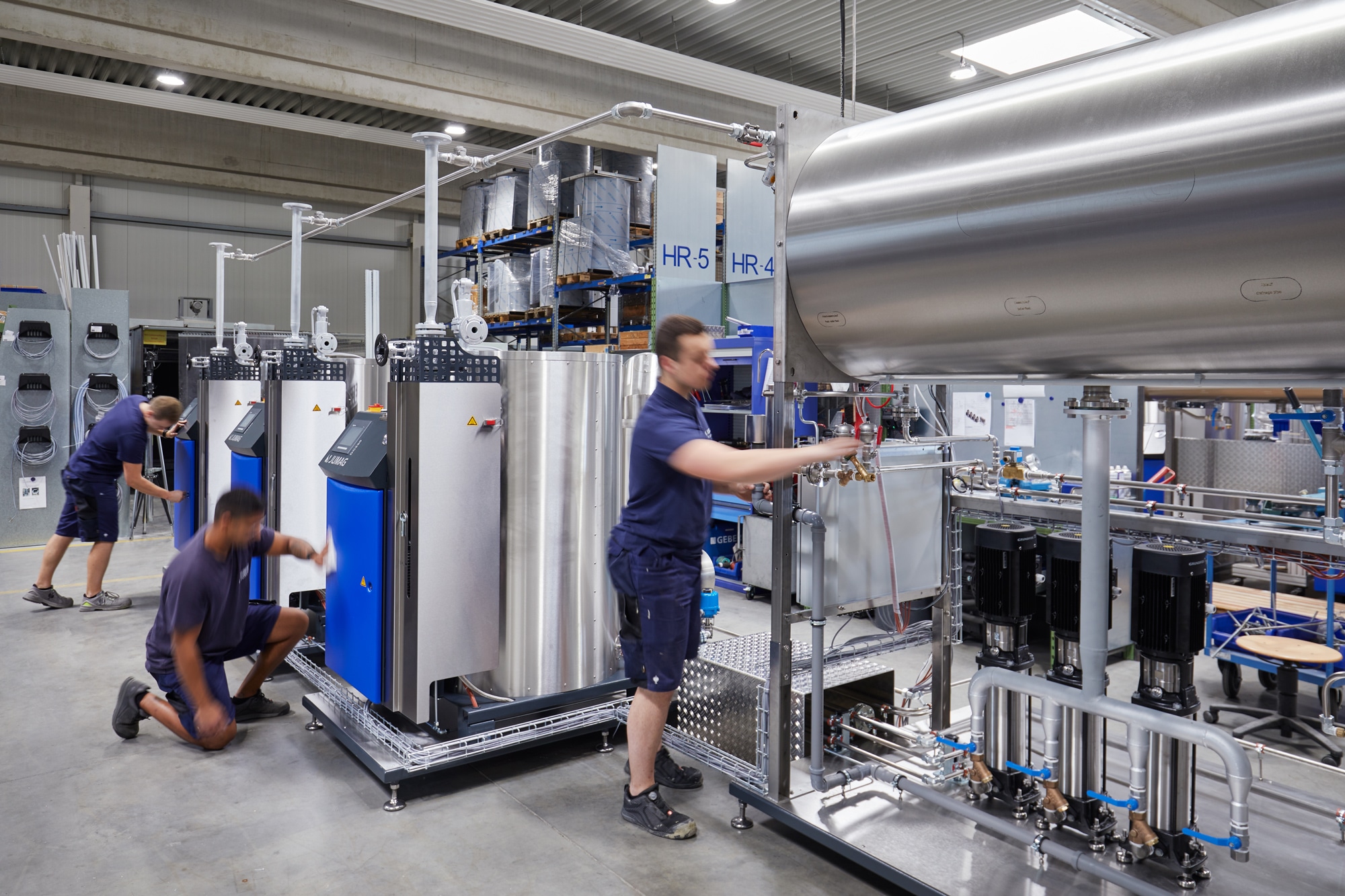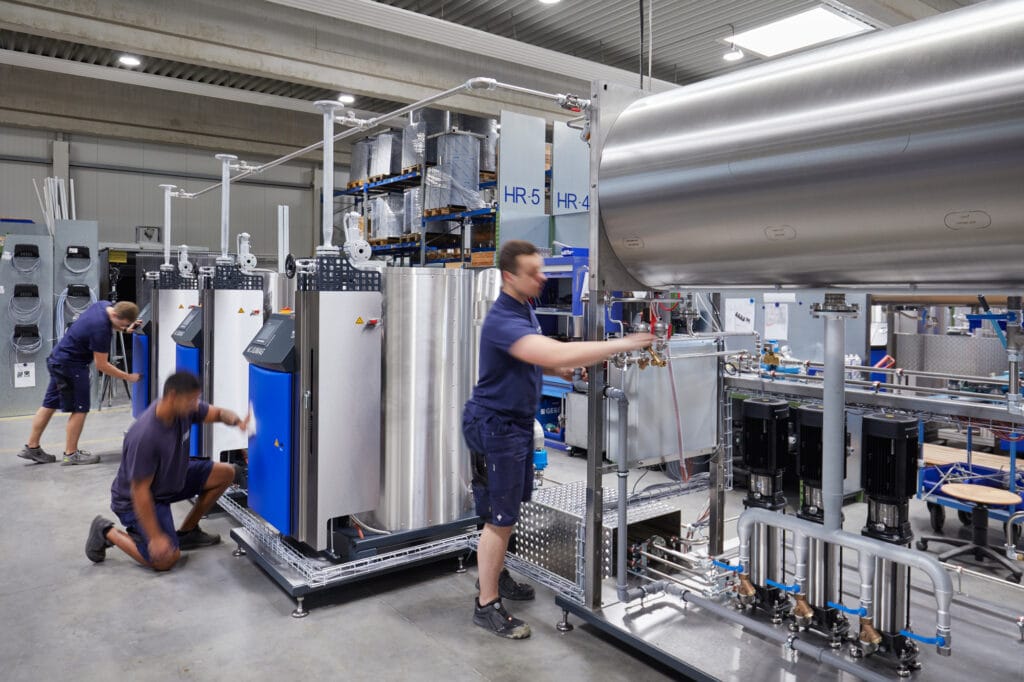 Not subject to approval or monitoring in many countries
Simple operation with self-explanatory full text touch screen control in many languages
Alternatively with automatic blow down or desalination
Customer Service available 24/7
Touch screen control in many languages
Robust evaporation system (no coil)
Flue gas heat exchanger
Circulation pump integrated in control cabinet (no piston pump)
Smooth, intelligent water level control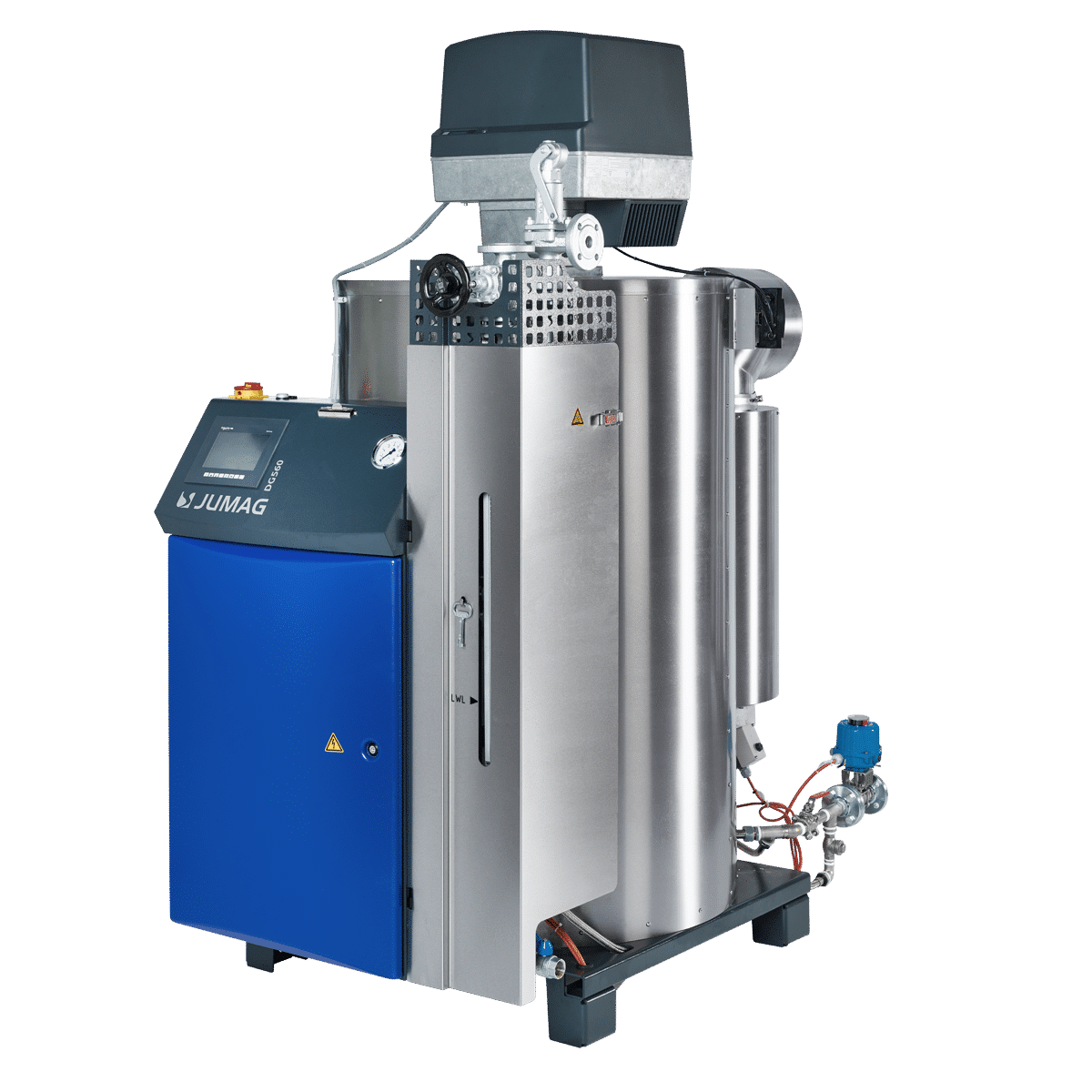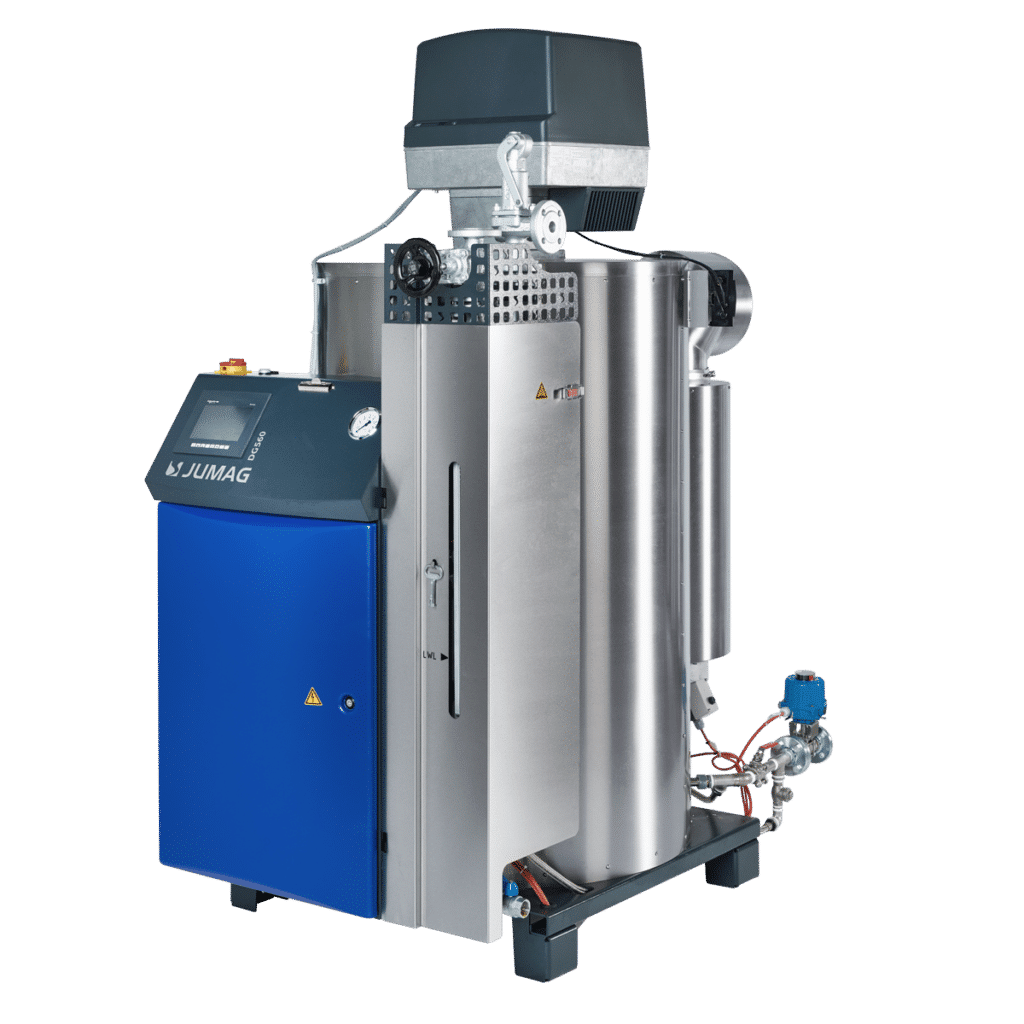 JUMAG oil- or gas-fired steam boilers in detail
Why do JUMAG steam boilers require minimal maintenance and boast maximum energy efficiency? This is due to the fact that they work differently from the classic quick steam boiler with pipe coil and piston pump.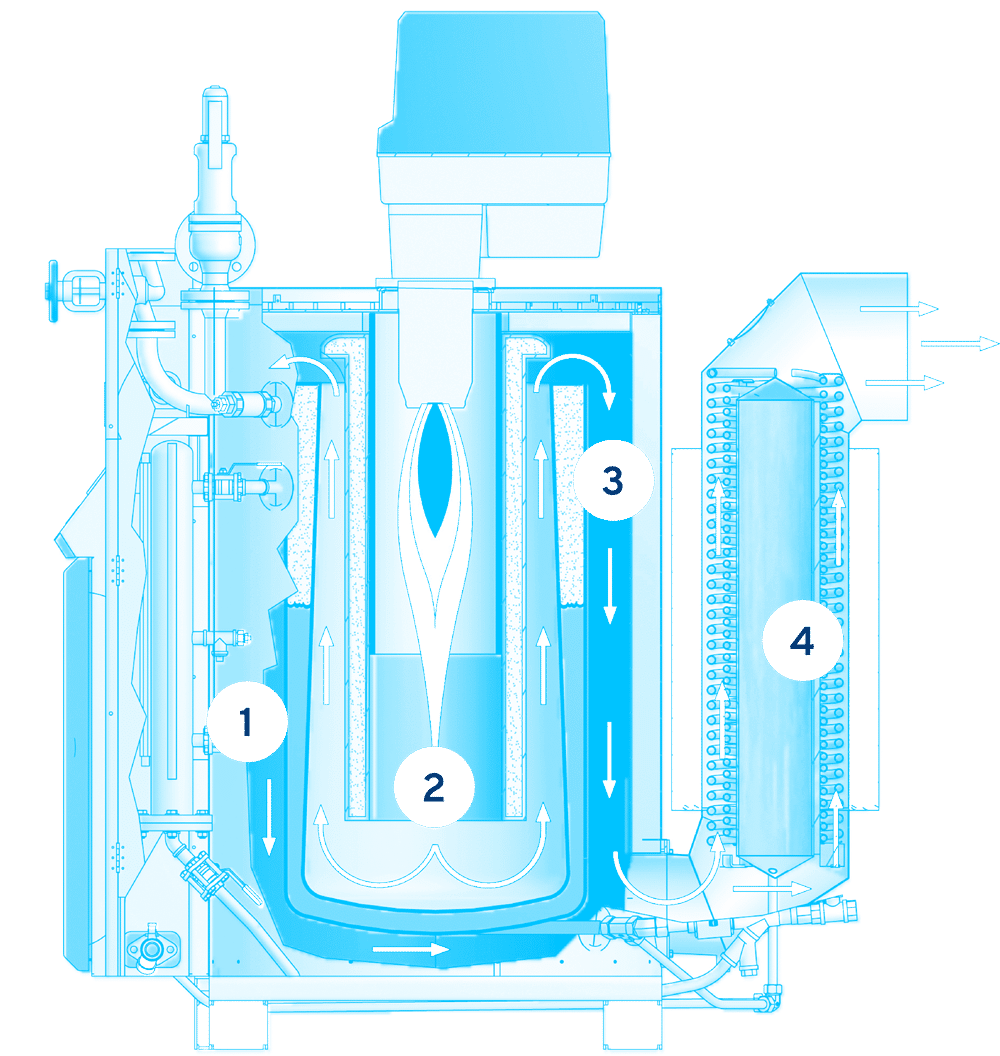 Kesseltyp
DG 160
DG 260
DG 360
DG 460
DG 560
FLO 1060
DGRL 2014/68/EU Kategorie III
PS * V < 1.000
PS * V < 3.000
Dampfleistung bis
160 kg/h (2,6 kg/Min.)
260 kg/h (4,3 kg/Min.)
360 kg/h (6,0 kg/Min.)
460 kg/h (7,6 kg/Min.)
560 kg/h (9,3 kg/Min.)
1060 kg/h (17,7 kg/Min)
Wärmeleistung
105 kW
170 kW
235 kW
300 kW
380 kW
720 kW
Max. Betriebsdruck
13 barÜ (Abblasdruck des Sicherheitsventils)
Arbeitsdruck
6 bis 11 barÜ (geringere Drücke über JUMAG Druckminderstation möglich)
Aufheizzeit
ca. 5 Min
ca. 8 Min
ca. 10 Min
Economical, energy-efficient, versatile. Overview of our product range
JUMAG to go!
Here you can see all products at a glance.
Do you still have questions about oil- and gas-fired steam boilers?