TheBraugarten is a small home brewery in the canton of Zurich directly on the Rhine, near the monastery island Rheinau. Since November 2020, Kai Isele has been brewing beers here according to the Reinheitsgebot (German purity law). The beers are sold naturally cloudy in their own restaurants as well as regionally over the ramp.
Challenge: Equalising peak loads
Kai Isele has many ideas, but little space. In addition to his basic beer varieties Huusbier & Helles, he also offers a special 'Suud'. A "crazy beer that can taste like rhubarb in the summer and pine needles in the winter."
Because the steam boiler used in the first period of operation was no longer fully functional, the Braugarten needed a new device. Isele produces 5 hl of beer per brew, so he was looking for a compact steam boiler that would deliver sufficient power. He found what he was looking for at JUMAG.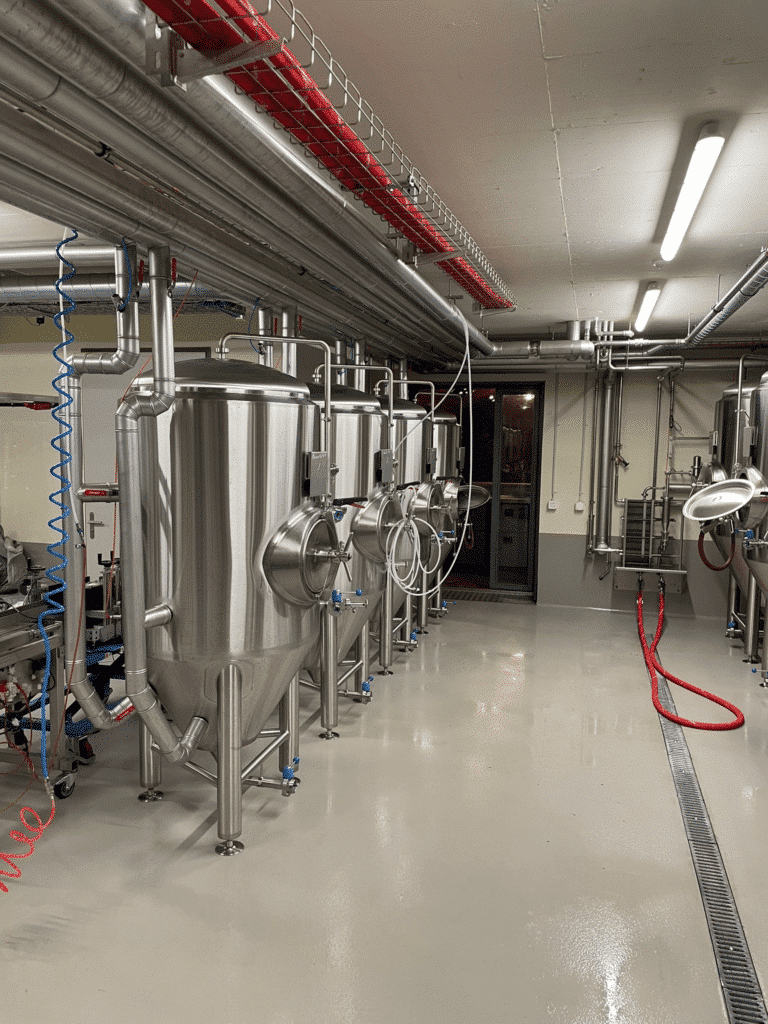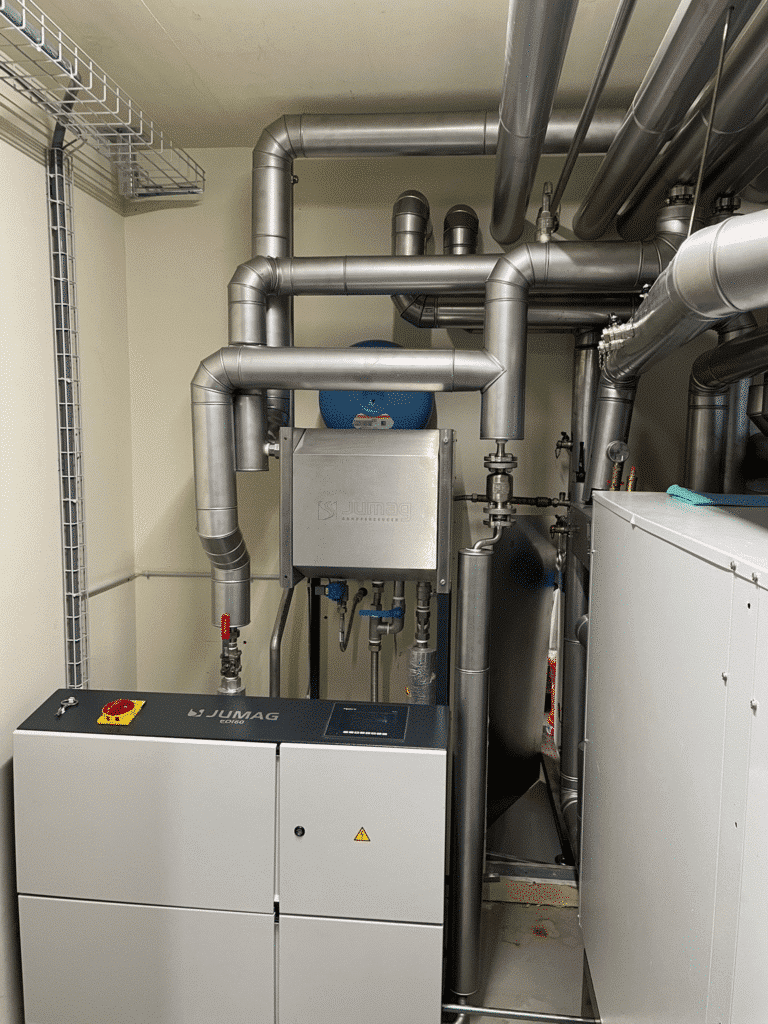 The solution: JUMAG electric steam boiler EDI 60
The steam boiler is made of high quality stainless steel. Its electronic power allows immediate load adjustment. Kai Isele praises the ease of use: "We can control and monitor the steam boiler from anywhere using a module. Maintenance is also kept very simple." This is due to the design: The horizontal flanged radiators are very accessible. But what impressed him the most was the compactness. Because the equipment room is small, and brewing requires steam output. The small stainless steel power pack delivers 80 kg of steam per hour. Enough to implement all the ideas of the master brewer.   
And the interactions with JUMAG? Kai Isele is thrilled: "The employees are friendly and very competent. I get help quickly. It is a very goal-oriented collaboration and all my expectations were absolutely fulfilled."
When does a JUMAG steam system pay for itself and which one suits your requirements?
Find our more about steam in breweries. Read our information about your application case!