Feed­water -/ Condensate­container
Saving energy with perfect water treatment:
The patented JUMAG feed water containers are connected to the steam generator via a control system. They operate exceptionally quietly and minimise dosing agent consumption.
The JUMAG feed water-/ condensate container: Function and Benefit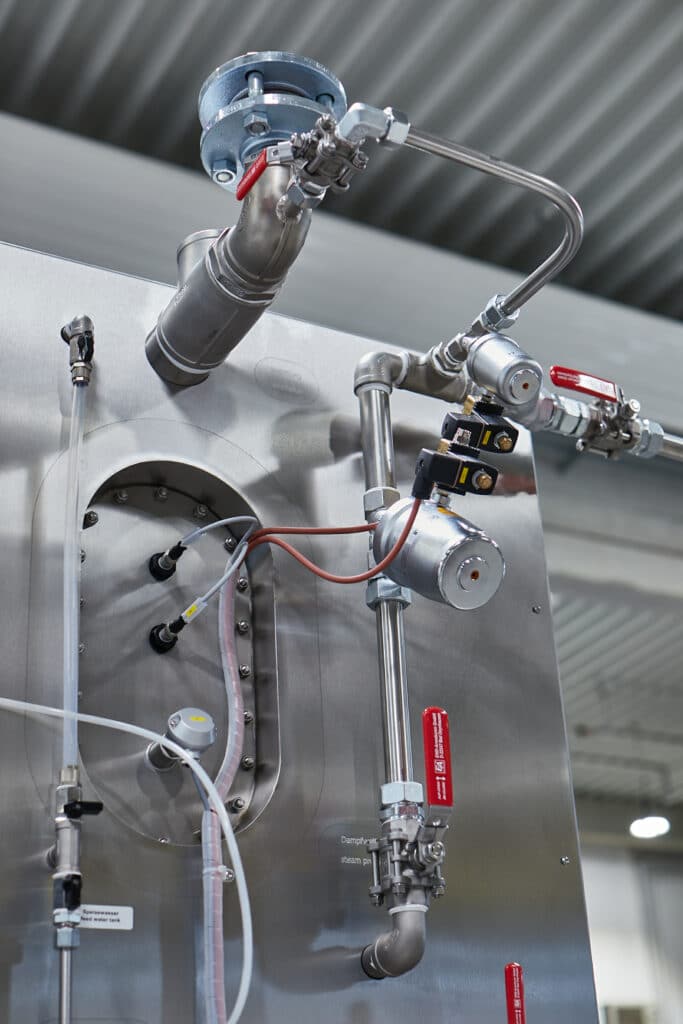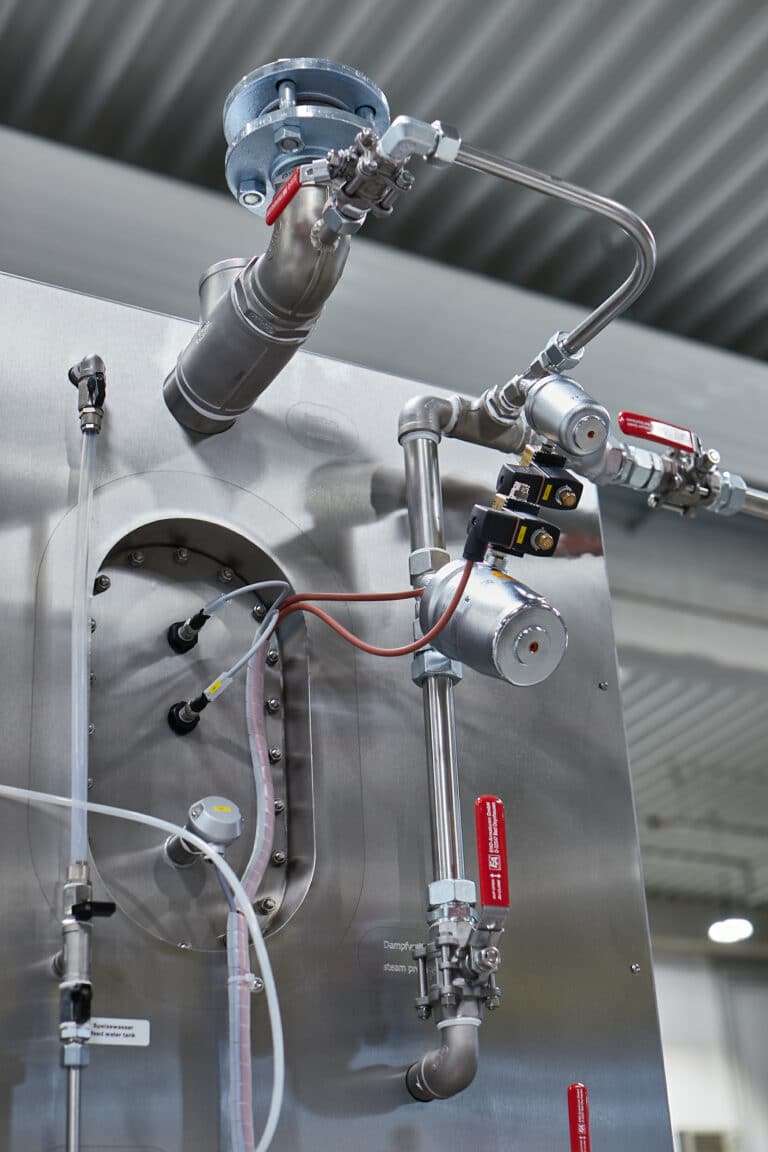 What is the purpose of the feed water vessel and what are its advantages?
The feed water container is used to store feed water, which is then heated in the steam boiler. In this process, the feed water is heated for thermal degassing. Dosing Agent is added as required
Quiet and energy-saving condensate return
Integrated heat exchanger saves energy
Optimally placed connections enable flexible set-up
Control: Perfect communication with the steam generator
Easy connection to multiple steam systems
Integrated reamers for steam vapour utilisation
Stable mounting frame
All surfaces inside and outside made of high quality stainless steel
All connections easily accessible on one front and bottom side, variable installation possible
Intelligent level control
Condensate return below the water surface, for better energy utilisation
Fully insulated
Optionally with second mounted dosing station
Cleaning opening for maintenance purposes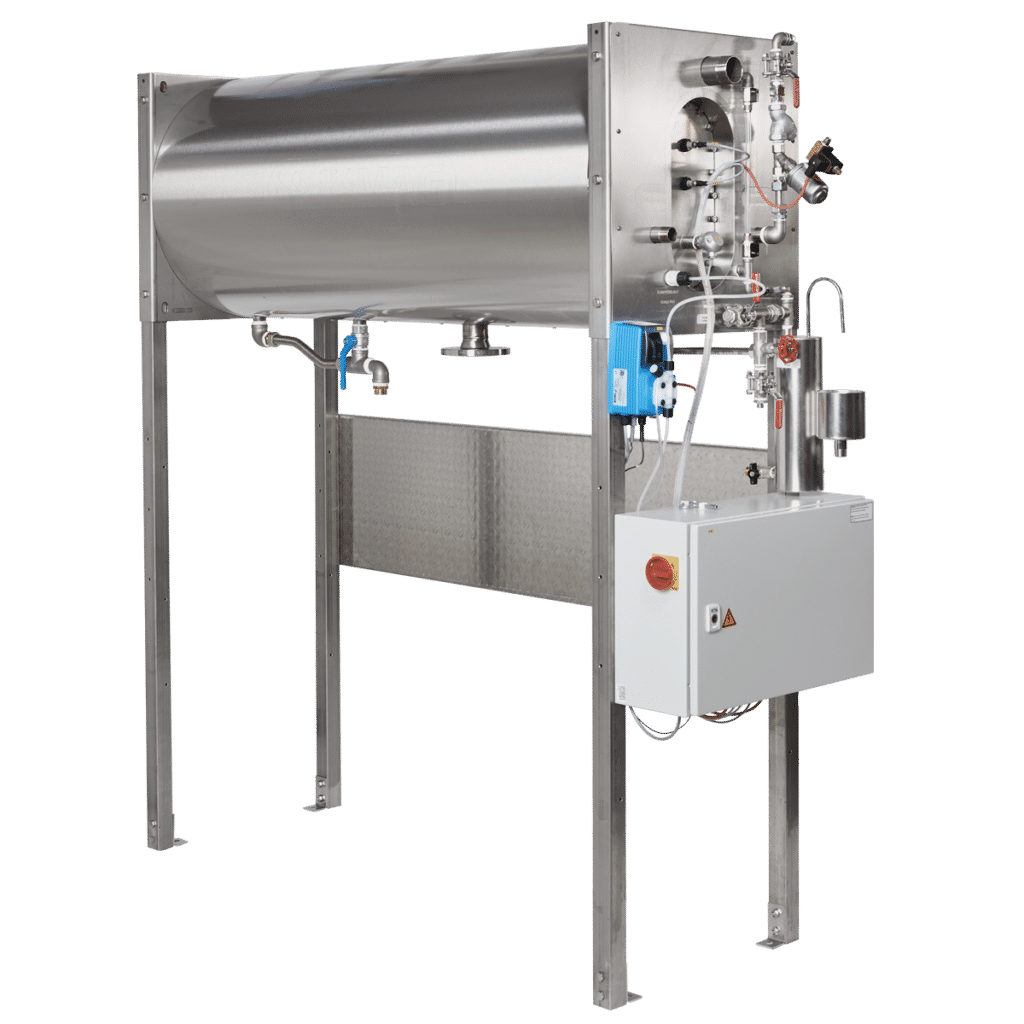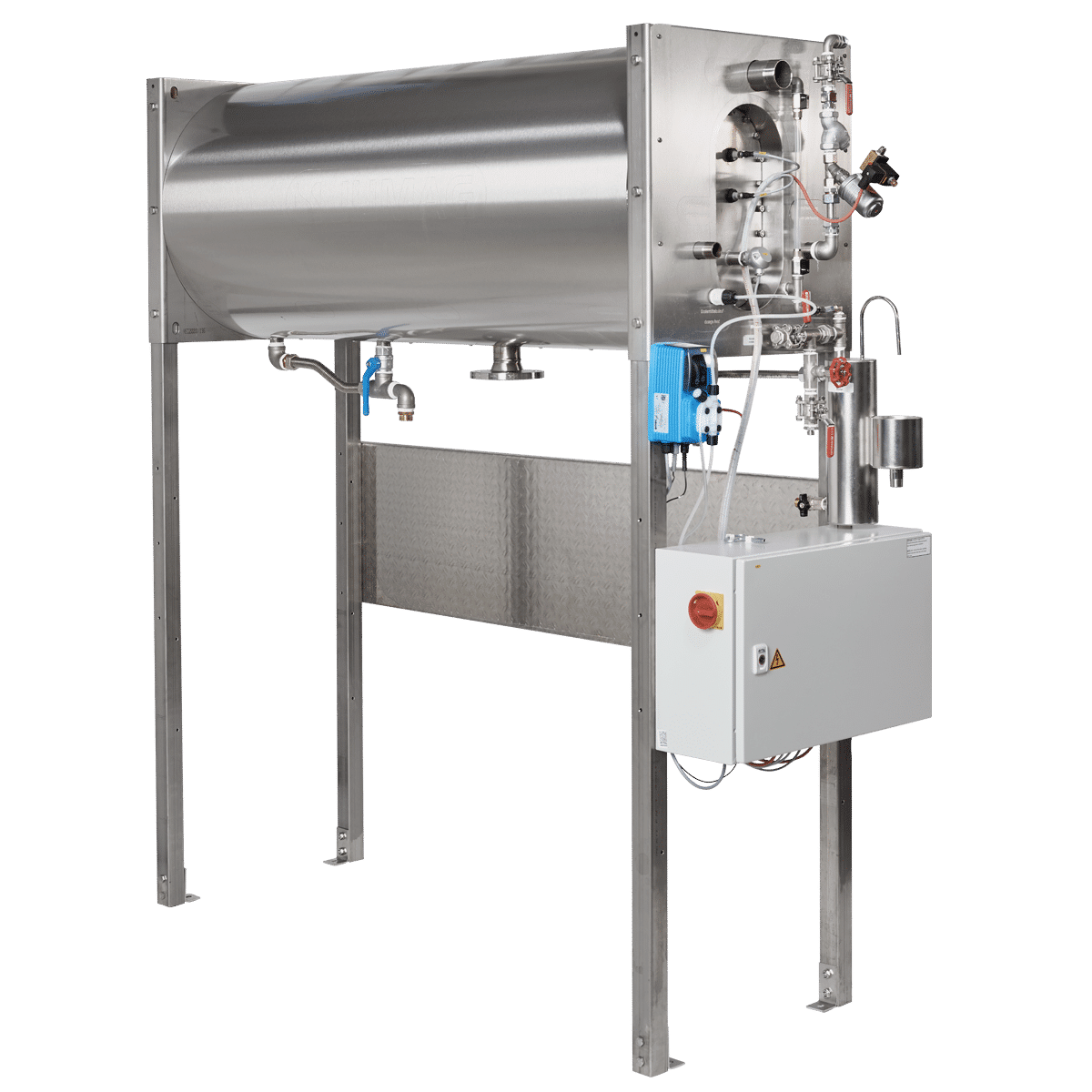 Plant type:
SWG 220
SWG 330
SWG 570
SWG 860
SWG 1140
SWG 1540
SWG 2050
Volume
220 l
330 l
570 l
860 l
1,140 l
1,540 l
2,050 l
Width
1,150 mm
1,650 mm
1,150 mm
1,650 mm
2,150 mm
1,617 mm
2,117 mm
Height (adjustable)
2,000 mm
2,000 mm - 2,400 mm
2,194 mm - 2,554 mm
Depth
645 mm
965 mm
1,250 mm
Economical, energy-efficient, versatile. Overview of our product range
JUMAG to go!
Here you can see all products at a glance.
Do you still have questions about feed water containers?