Steam boilers, steam systems, components
With out high-end steam equipment and services, we get the best out of steam every day. For every company and every application. Reliable and resource-saving.
Steam generation
to perfection
Whatever you have in mind. We're going full steam ahead! Whether pharmaceuticals, food or cleaning – steam has always driven just about every industry and kept it moving. In the process, it performs a wide range of tasks. What is your use case?
At JUMAG, you get the best steam boiler for your requirements. Individually or as a whole system, for sale or for rent, electric, oil- or gas-powered. Complete them with the appropriate components. In addition, we are by your side with advice and services.
If you want to produce at least 10 kg of steam per hour and a maximum of 3-4 t of steam per hour, we have the right device for you.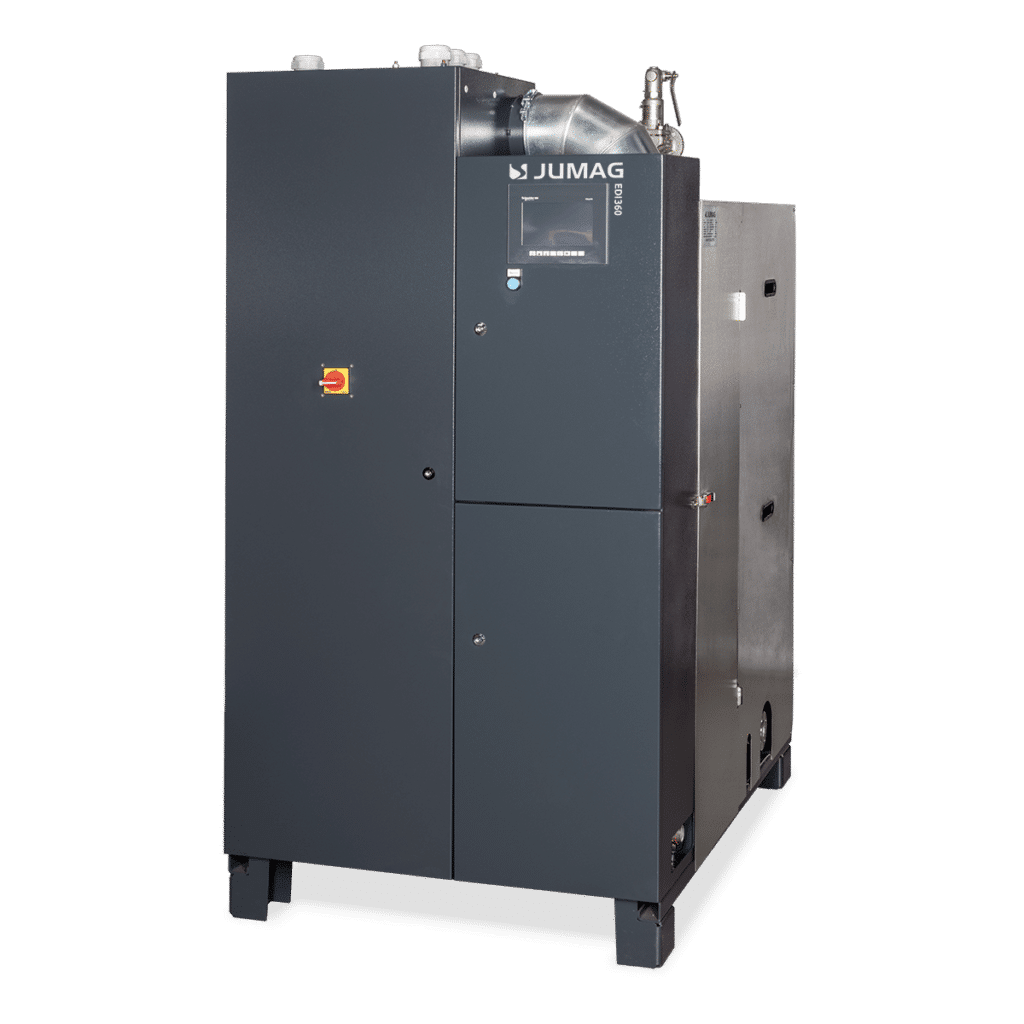 Would you like a little more? Then we will configure your individual steam system. From multiple units to the complete steam centre.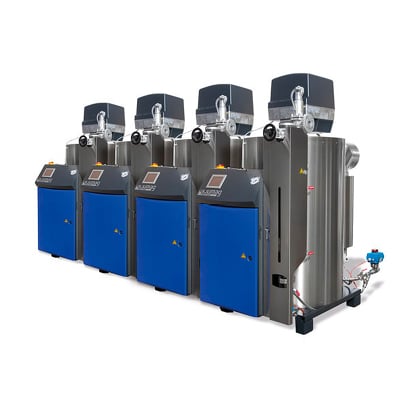 Optimise operating costs and steam quality with perfect water treatment, energy-saving components, networked solutions and accessories.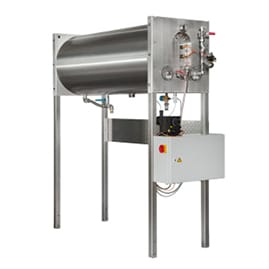 We are your competent and reliable partner for design, optimisation, maintenance and smooth operation of your steam boiler.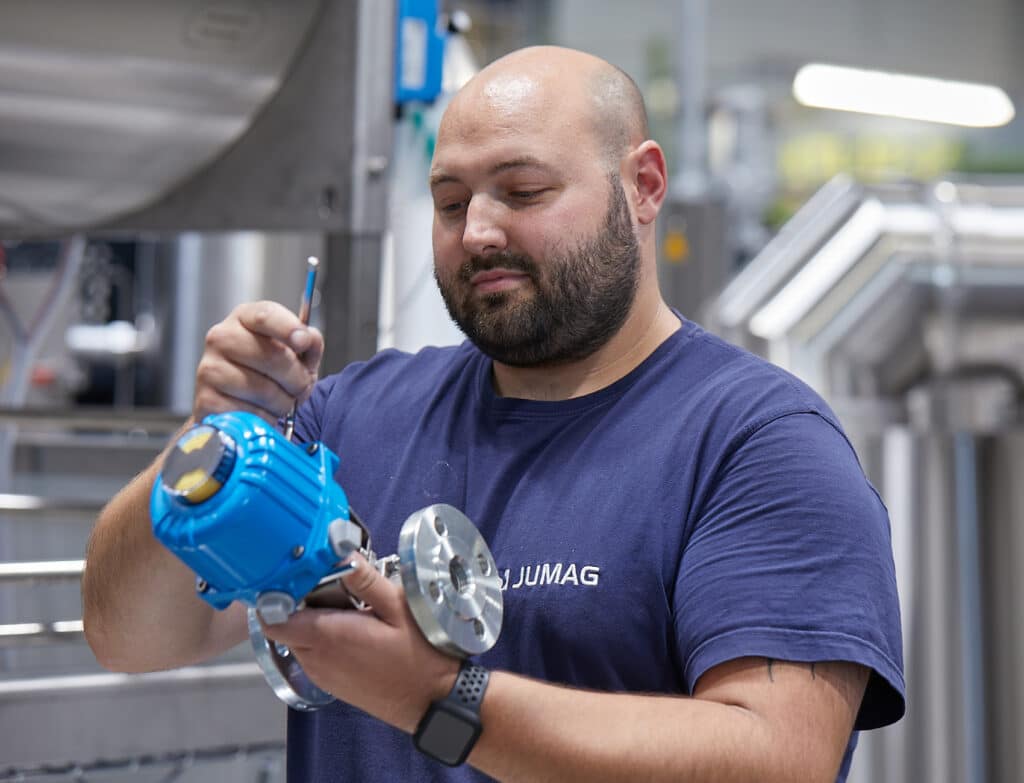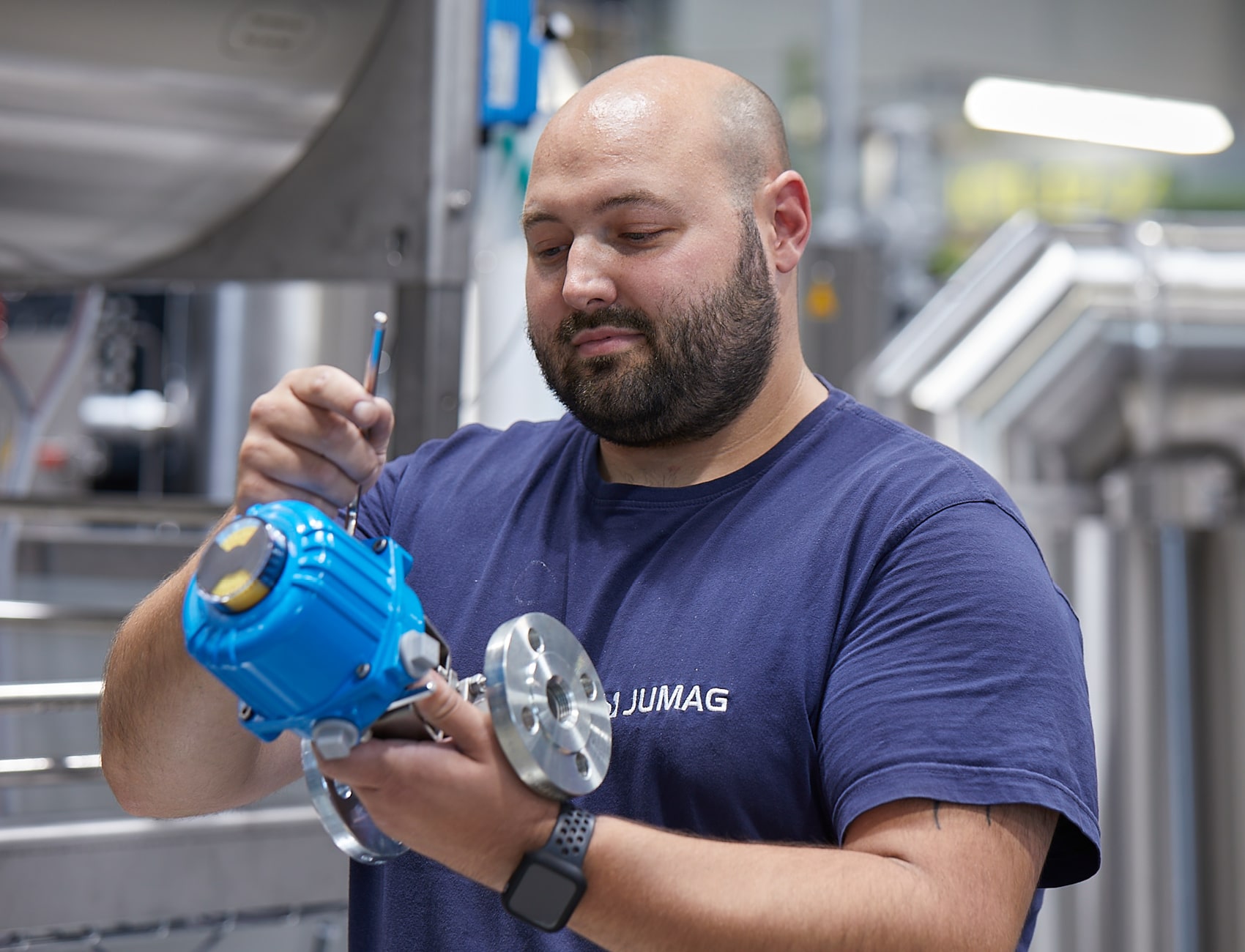 JUMAG exists because we wanted to do better. The best of everything in one device. And a little bit more. Our success proves us right – and never lets us stand still. To do this, we listen to you carefully, ask questions, work meticulously and work together every day on the technology of today, tomorrow and beyond.
"We are constantly challenging the status quo."
For over 40 years, we have stood for durable equipment of the highest quality and efficiency. We are constantly working on optimising consumption, saving CO2, and making processes and packaging more climate-friendly.
We go to work every day with the conviction that we can make a significant difference with steam, our ideas and our colleagues, partners and customers. The appreciative and familiar atmosphere at JUMAG contributes to this.
You get the best impression from our customers!
How can steam assist you (even more)?