JUMAG electric steam boiler EDI
The EDI series steam boilers are electrically operated. They provide steam outputs from 20 kW to 360 kW. This capacity can be multiplied with multiple units – incidentally also in hybrid operation with oil- and gas-fired steam boilers.  
JUMAG electric steam boiler EDI Fail-safe and sustainable - up to 480 kg steam/h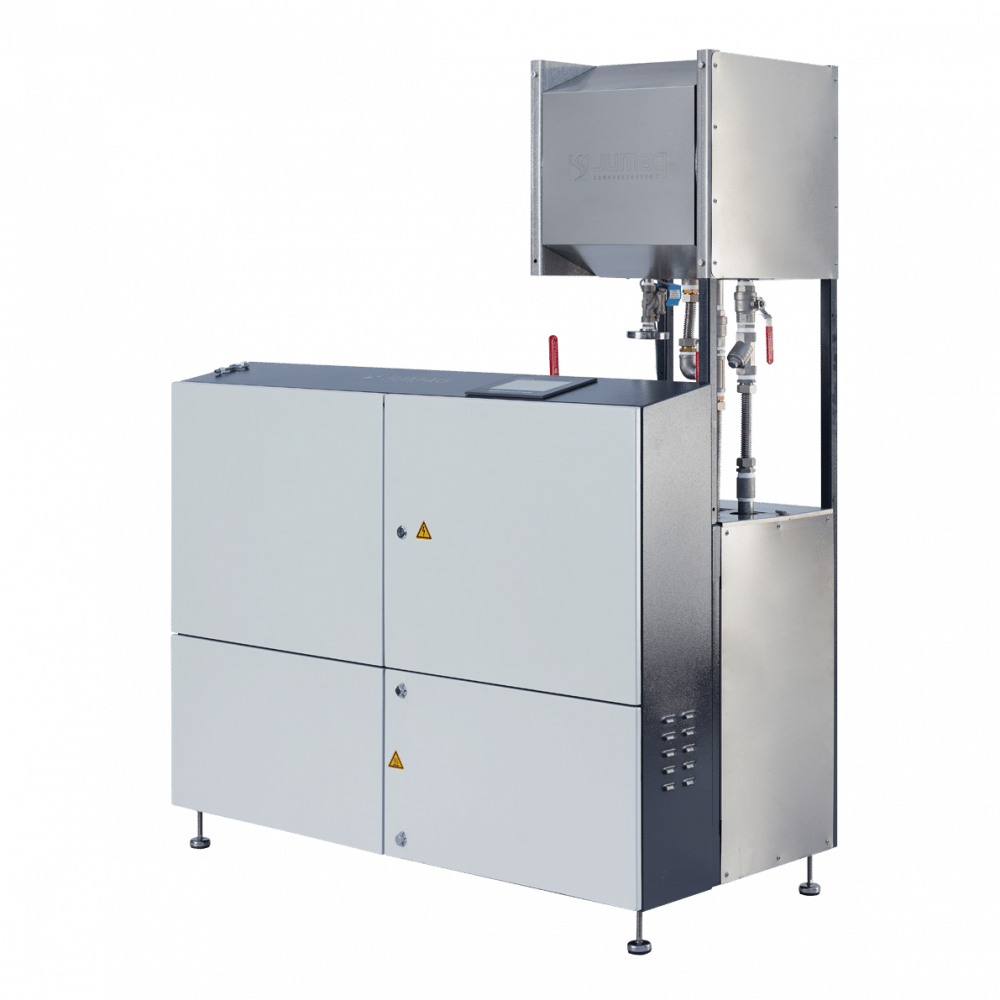 Constructed in high-quality stainless steel for production of pure steam 

 
Large water surface for dry steam 

 

Integrated drop separator keeps the steam dry even at low pressure 

 

Optionally available with

Feed water pre-heating

for partial degassing 

 

Immediate load adjustment by electronic power control 

 
Robust and low-maintenance
Use of high-temperature resistant heating rods 

 

Modulating control of the heating elements, thus minimum load

 

Thyristors extend the service life of the electrical parts

 
All components made of stainless materials (optional stainless steel) 

 

No power consumption peaks due to symmetrical network load

 

Easily accessible for maintenance due to horizontally positioned flanged radiators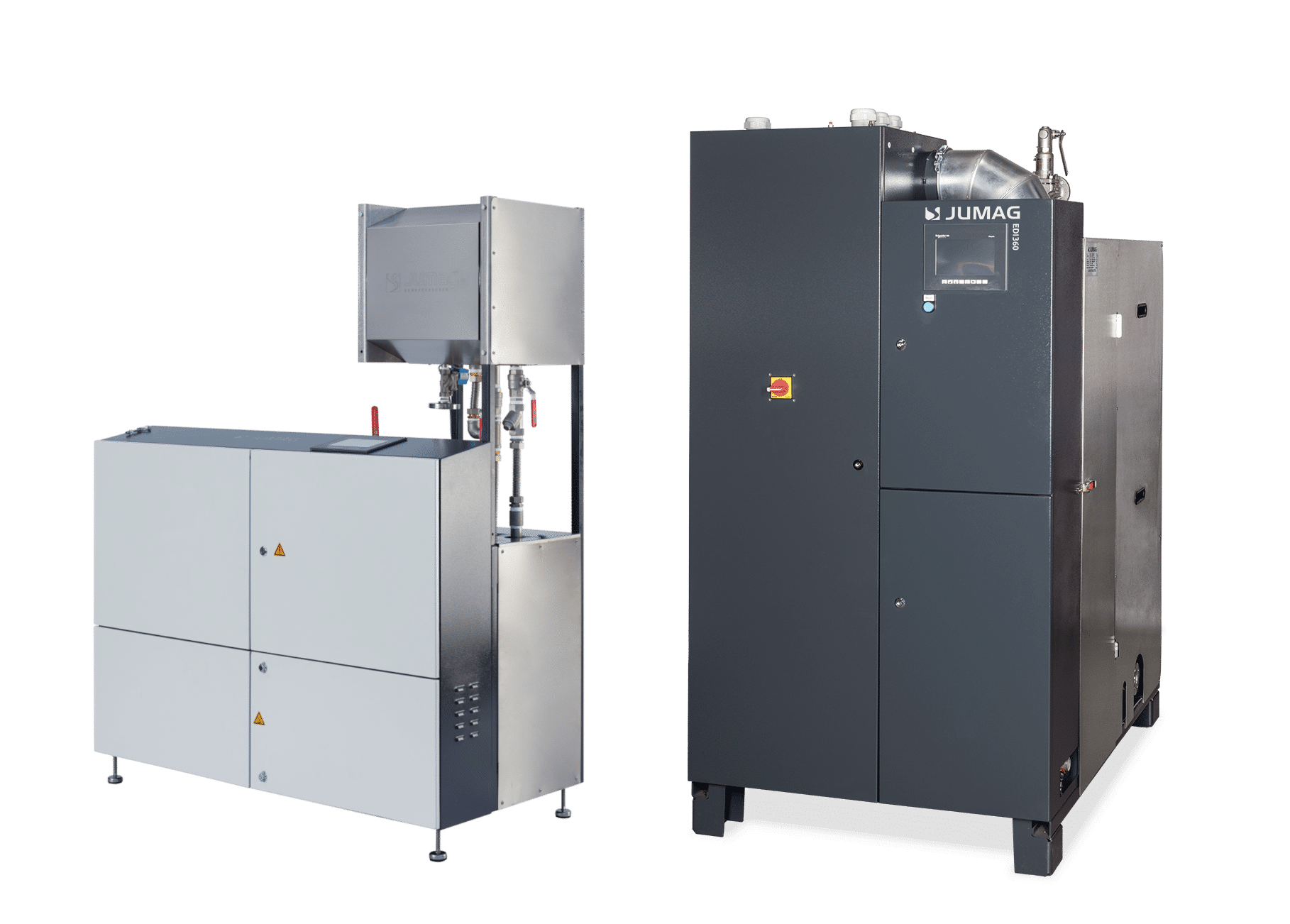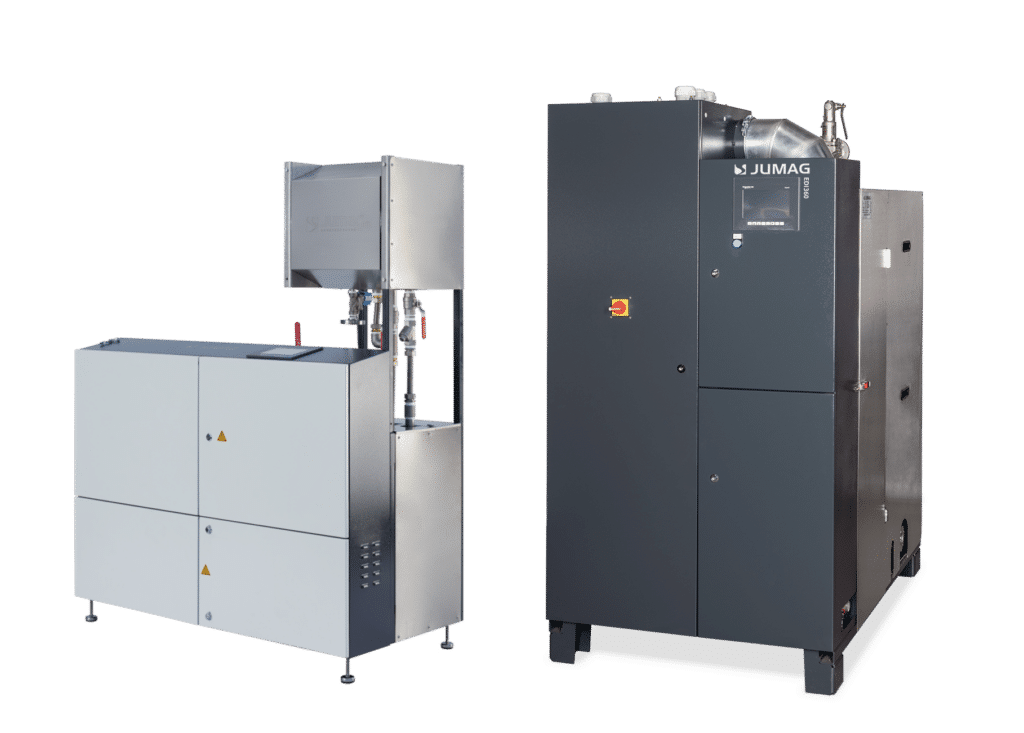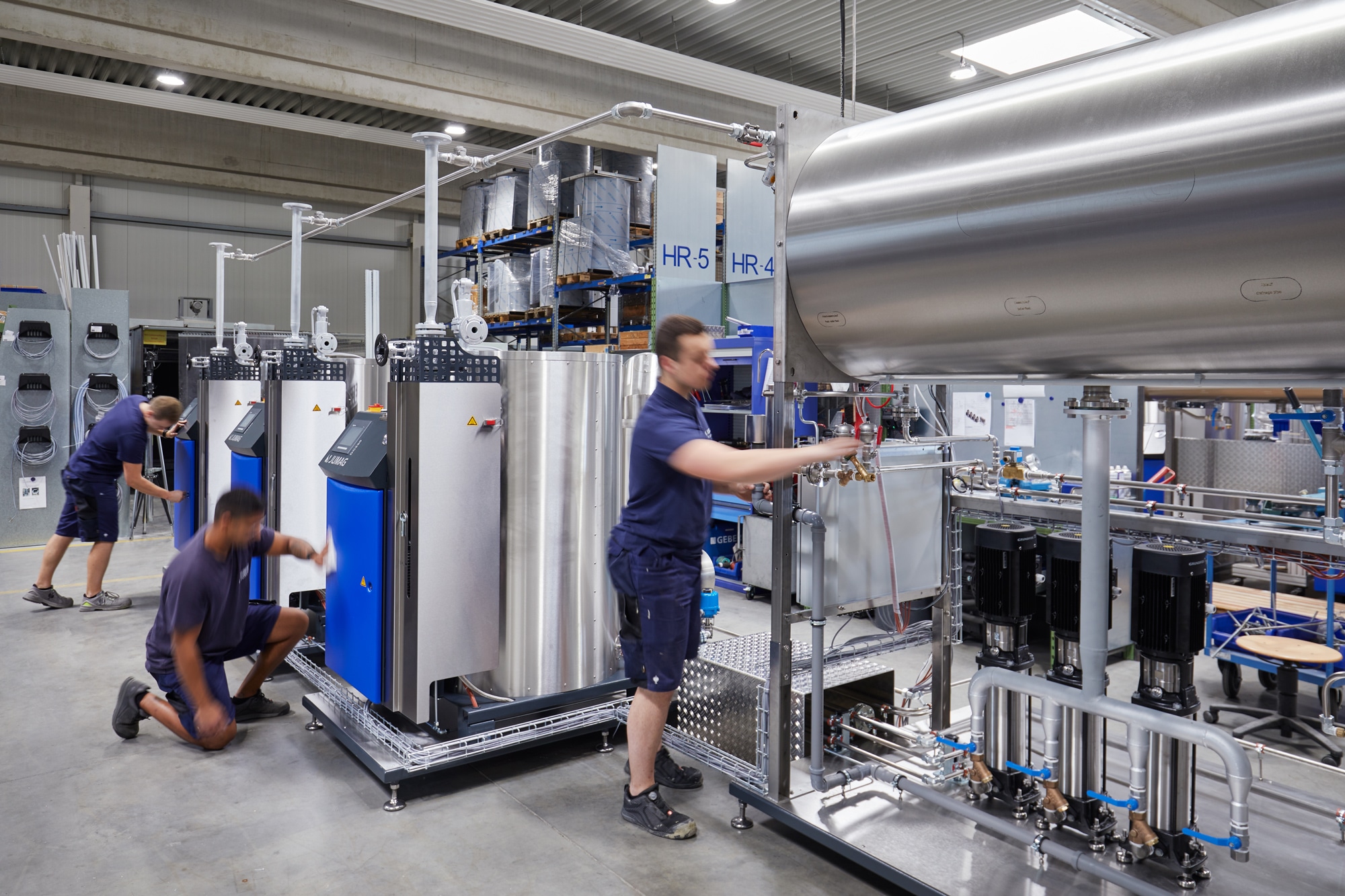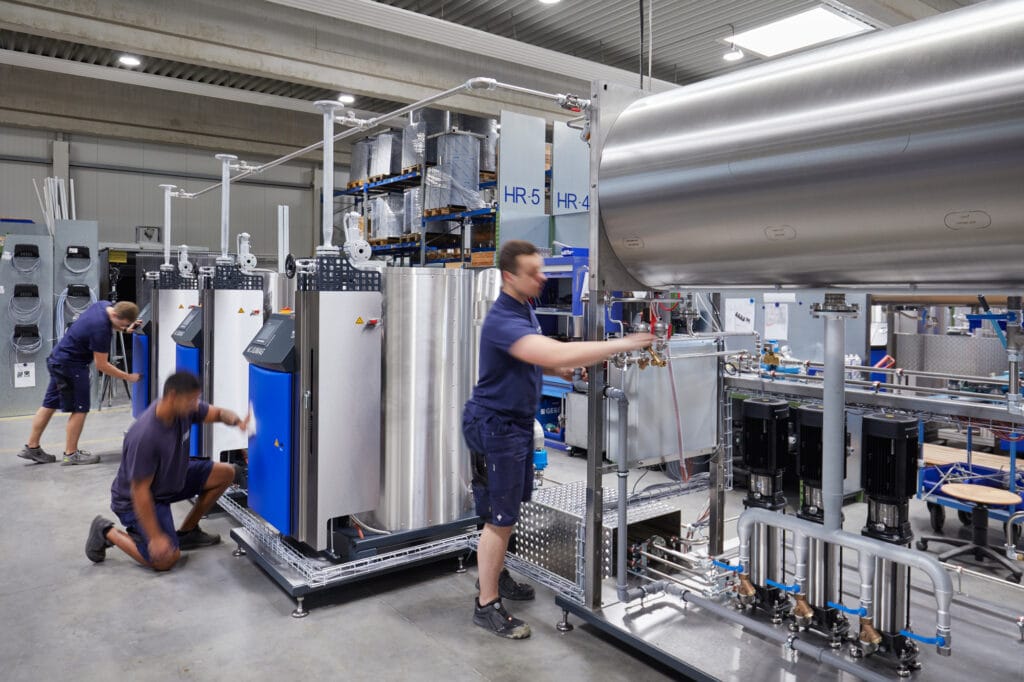 Simple operation with self-explanatory full text touch screen control in many languages

 

Not subject to approval or monitoring in many countries 

 

Approved according to the European standard for electric steam boilers

 

Alternatively with automatic blow down or desalination

 
Customer Service available 24/7

 

Connection to PC, mobile end devices and control centres as well as remote maintenance possible

 
Touch screen control in many languages
Dependent on model: Immediate load adjustment by electronic power control
Dependent on model: No power consumption peaks due to symmetrical network load
Dependent on model: Intelligent and individual low-wear control of the heating rods
Dependent on model: Pressure can be precisely maintained in a modulated way that is easy on the power grid
Pressure vessel and housing cladding made of stainless steel 1.4571
Dry stream due to large water surface and an innovative design
Good accessibility for maintenance
High temperature resistant heating rods made of high-alloy stainless steel, with only 10.7 W/cm²
Water level control via modern vibration limiters
Model EDI360: Integrated efficient control cabinet cooling with heat recovery
Model EDI360: High energy storage thanks to large water header
Model EDI360: Working pressure adjustable from 3 to 11 barg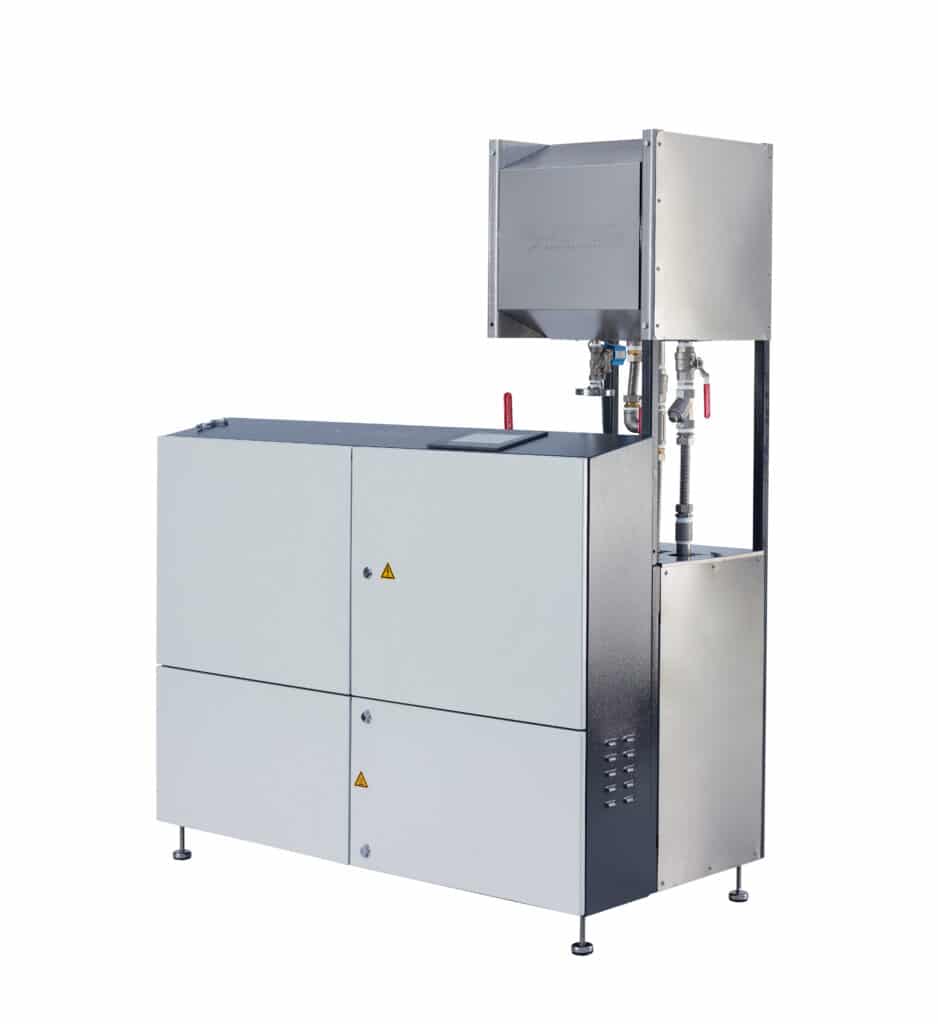 JUMAG electric steam boilers in detail
Why do JUMAG steam boilers require minimal maintenance and boast maximum energy efficiency? This is due to the fact that they work differently from the classic electric steam boilers.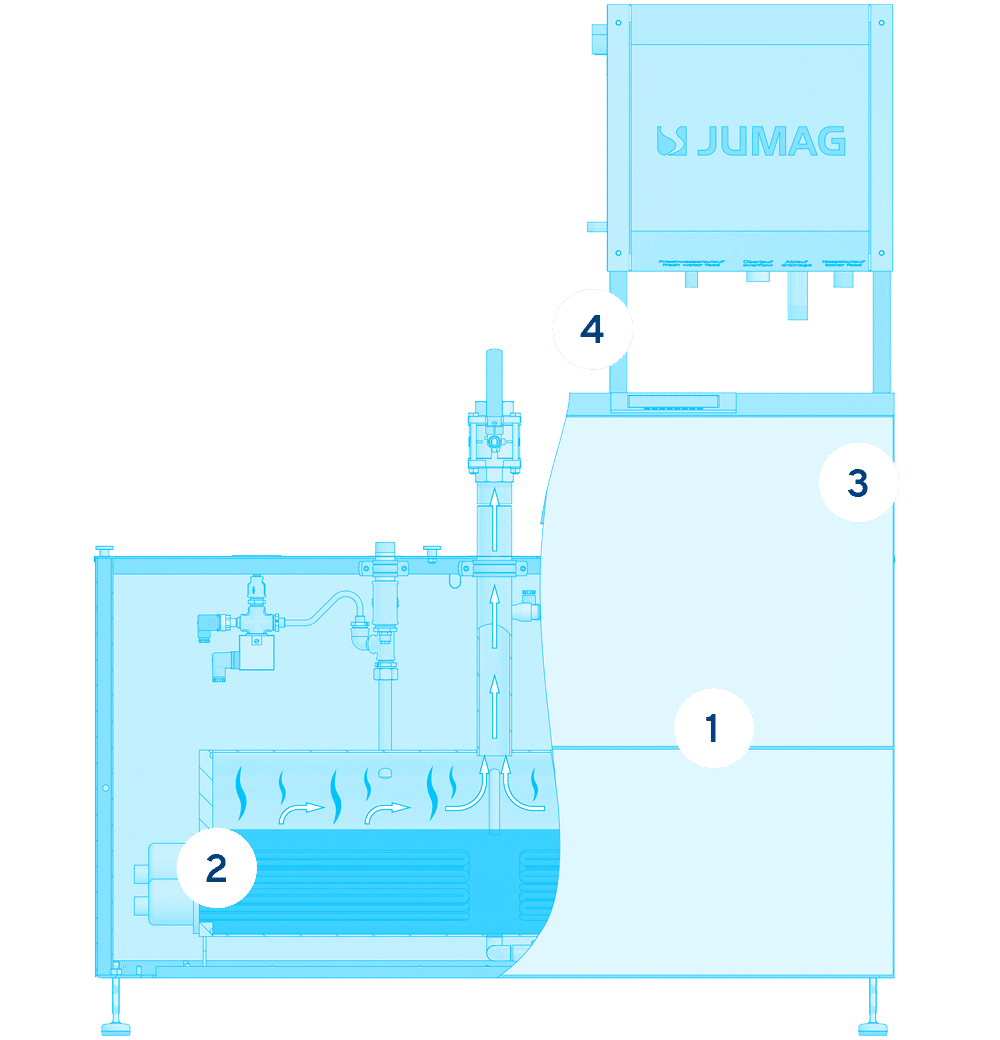 Boiler type
EDI 20
EDI 40
EDI 60
EDI 80
EDI 100
EDI 120
EDI 360
DGRL 2014/68/EU Category III
PS * V < 1,000
PS * V < 3,000
Steam output up to
(15°C feed water temperature)
26.5 kg/h (0.44 kg/Min.)
53 kg/h (0.88 kg/Min.)
80 kg/h (1.32 kg/Min.)
106 kg/h (1.77 kg/Min.)
132.50 kg/h (2.2 kg/Min.)
160 kg/h (2.64 kg/Min)
480 kg/h (8 kg/Min)
Heat output
20 kW
40 kW
60 kW
80 kW
100 kW
120 kW
360 kW
Max. operating pressure
13 barg (blow-off pressure of relief valve)
Working pressure
0.3 up to 11 barg
3 up to 11 barg
Heating time
approx. 15 Min
approx. 7.5 Min
approx. 8 Min
approx. 6 Min
approx. 6.5 Min
approx. 5.5 Min
approx. 5 Min
Economical, energy-efficient, versatile.Overview of our product range
JUMAG to go!
Here you can see all products at a glance.
Do you still have questions about electric steam boilers?