Mobile boiler house goes on a journey
The last checks are done, the container is ready for transport: The rental steam system, which is transported to Berlin by truck, is around seven metres wide.
Whoever opens the door will be astounded. There's room for a whole boiler house in such a small area? Yes, there is. Because every square centimetre is well thought out. Three JUMAG DG560 boilers, which together produce 1.68 tonnes of steam per hour. The complete water treatment system with softening, the JUMAG feed water container, the switch cabinet for system control, the connections for gas and water. Despite the compact design, there is plenty of room for the user, and all ports are easily accessible.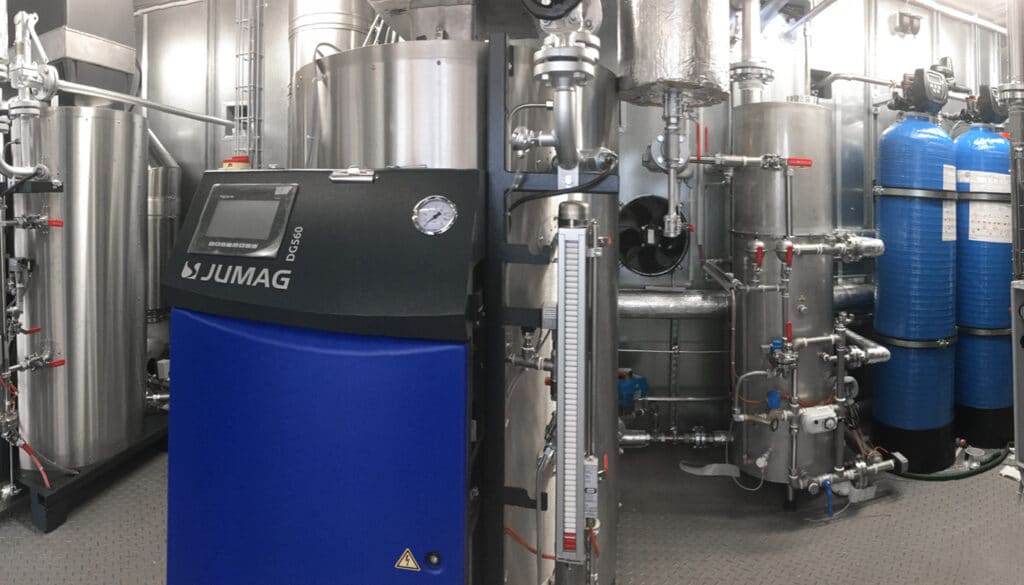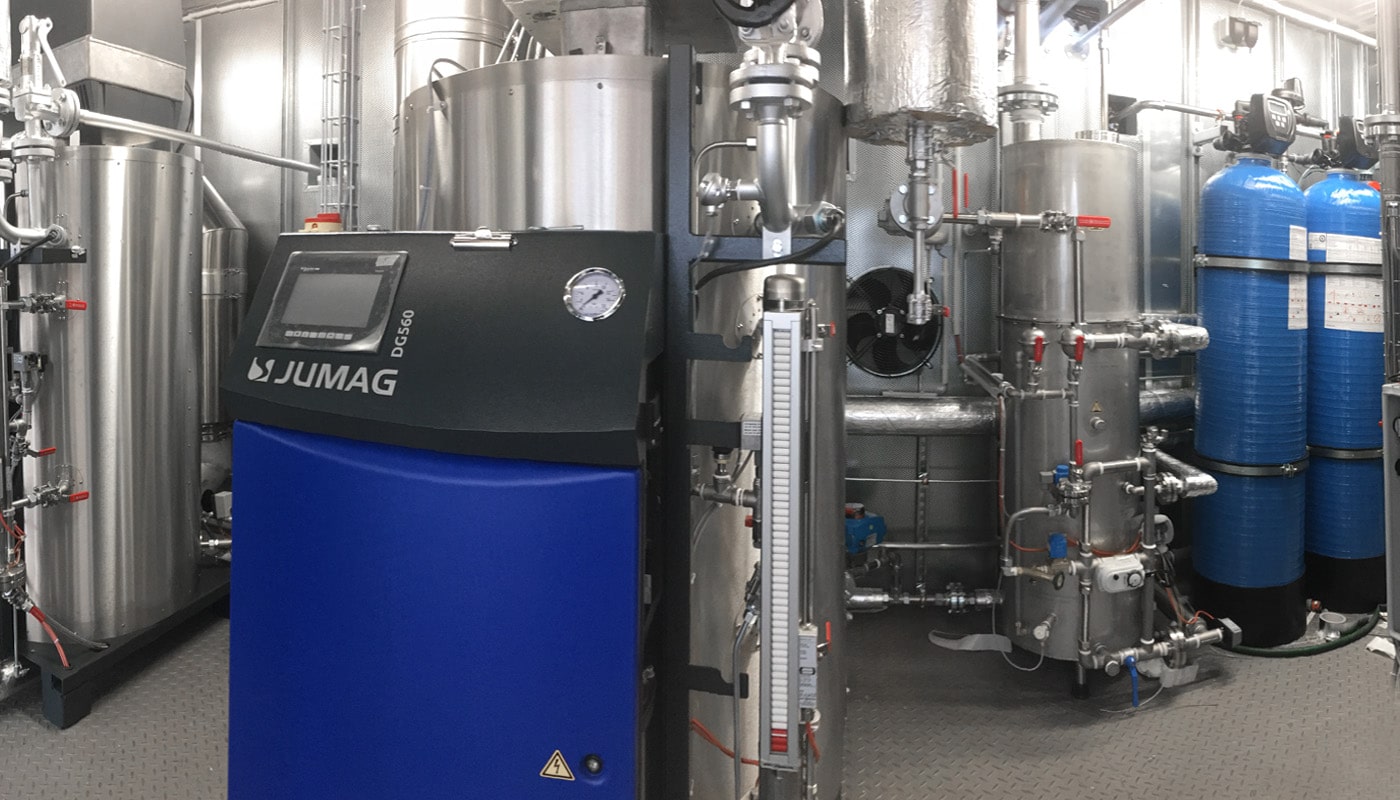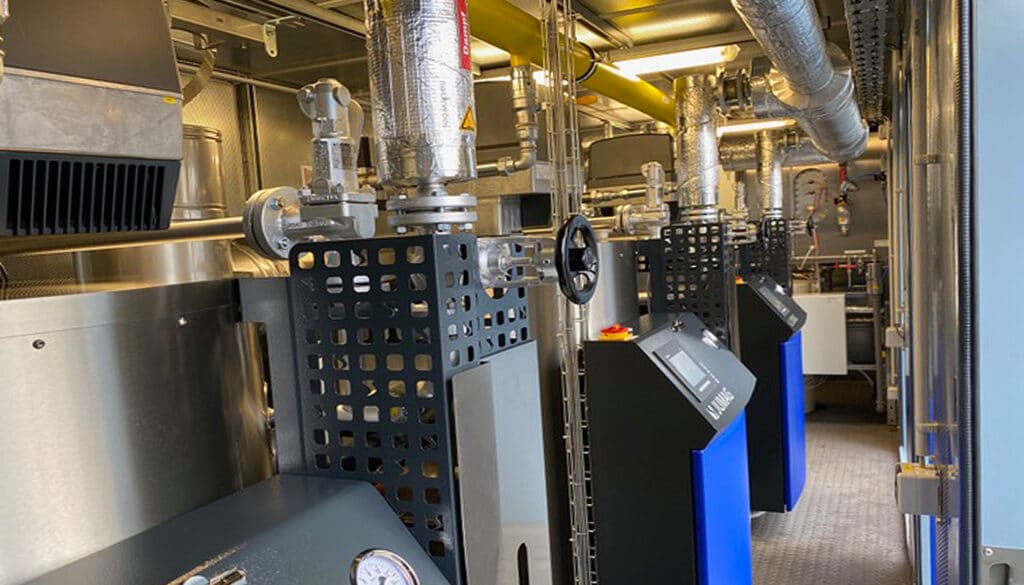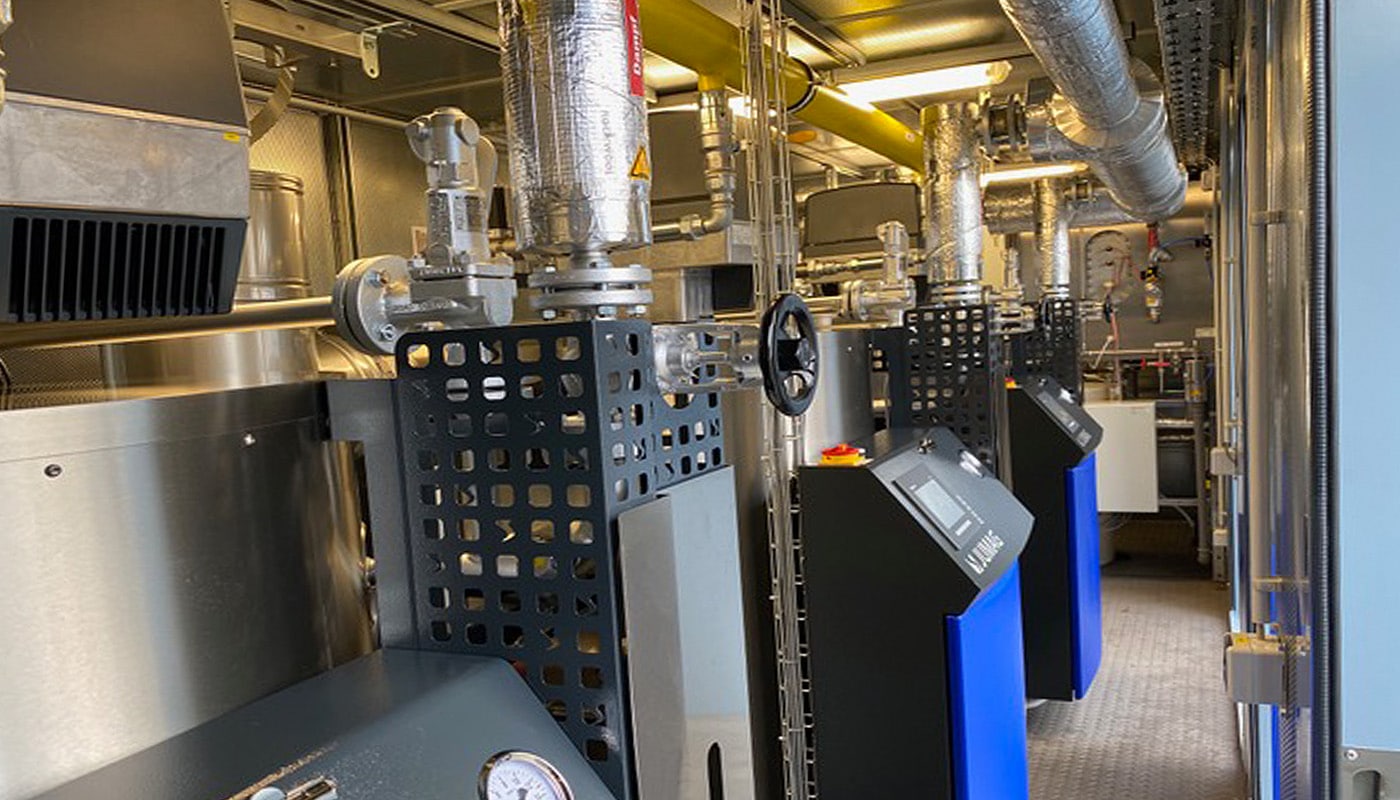 Whoever opens the door will be shocked – every cubic centimetre is optimally used
A container is just one of the many examples where JUMAG steam boilers are used as rental models. Practically every JUMAG solution can be rented, from small electric steam boilers to steam systems with water treatment to complete steam centres in room cells and containers.
Renting steam boilers – is it worth it?
"It pays off in many cases", explains Frank Nägle, project manager at JUMAG. ''Short-term assignments of a few weeks or months are often necessary. This can be at an industrial company to run a heating system in the cold season. Or for seasonal needs: A container has just returned from a winemaker who uses it every year to clean the filter. One of our customers in the pharmaceutical industry needs additional steam for a specific process and can absorb peak loads with the rented steam system. In this way they save the costs of a large steam system and their production remains economical and flexible.
When does a rental steam system make sense?
Limited-time use is what tips the scales. Frank Nägle: "For seasonal use, for events, for pilot projects, for temporary needs, e.g. to bridge outages and failures: Renting is cheaper than buying. For continuous steam needs, we certainly recommend buying."
Rent or buy: JUMAG calculates the more economical solution
"Good for our customers: Based on the existing steam system, the amount of steam required, and the expected time period, we can accurately calculate for our customers whether buying or renting is cheaper. We look at the existing system and the components such as water softening, condensate return flow etc., and then recommend the best solution in each case."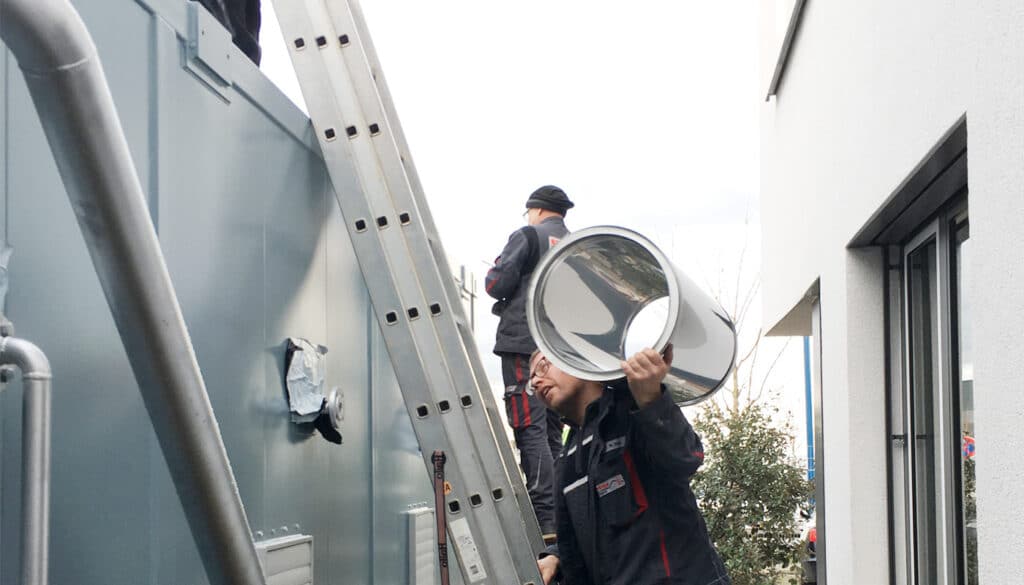 Rent before buying: How much do I save with a JUMAG?
One thing is certain: A steam boiler always achieves savings through high energy efficiency. Regardless of whether you rent or buy, there are no differences in quality – the devices and components are identical. That's why you can also rent a JUMAG steam system to try it out before you decide to buy. A good way for you to be impressed by the efficiency of the JUMAG boilers and to see for yourself how much energy can be saved.