About the private brewery Haaß
The private brewery Friedrich Haaß KG, which has been around since 1820, is a regionally active brewery in Schwalmstadt, North Hesse. The company employs 14 people and produces 7,000 hectolitres annually.
Challenge: Shell boiler with poor efficiency
With the new construction of the brewhouse and the installation of a modern 3-unit brewhouse, the traditional company brought production up to date with the latest technology. The system parts are fully automated and centrally controlled, and digitalisation has taken over. In the course of the construction work, the existing shell boiler was also to be replaced. Its poor efficiency resulted in high energy costs.
The solution: Two JUMAG DG 560 steam boilers
"Our decision to go with JUMAG was based on recommendations from other colleagues who also brew," says Eckhard Haaß, managing director of the brewery. "That's why we expected a solution with significantly more economical operation. The system should also fit in the smallest possible area."
Eckhard Haaß and his team see their expectations fully met: Quick response times, excellent operational reliability, more flexible production options for different beer types and quantities. Yet it was not just the quality, ease of use and degree of automation that were impressive; above all, it was the numbers. The steam generation "made by JUMAG" saves approx. 35% of energy costs compared to its predecessor. Further expenses can be saved on staff and energy and safety inspections (TÜV).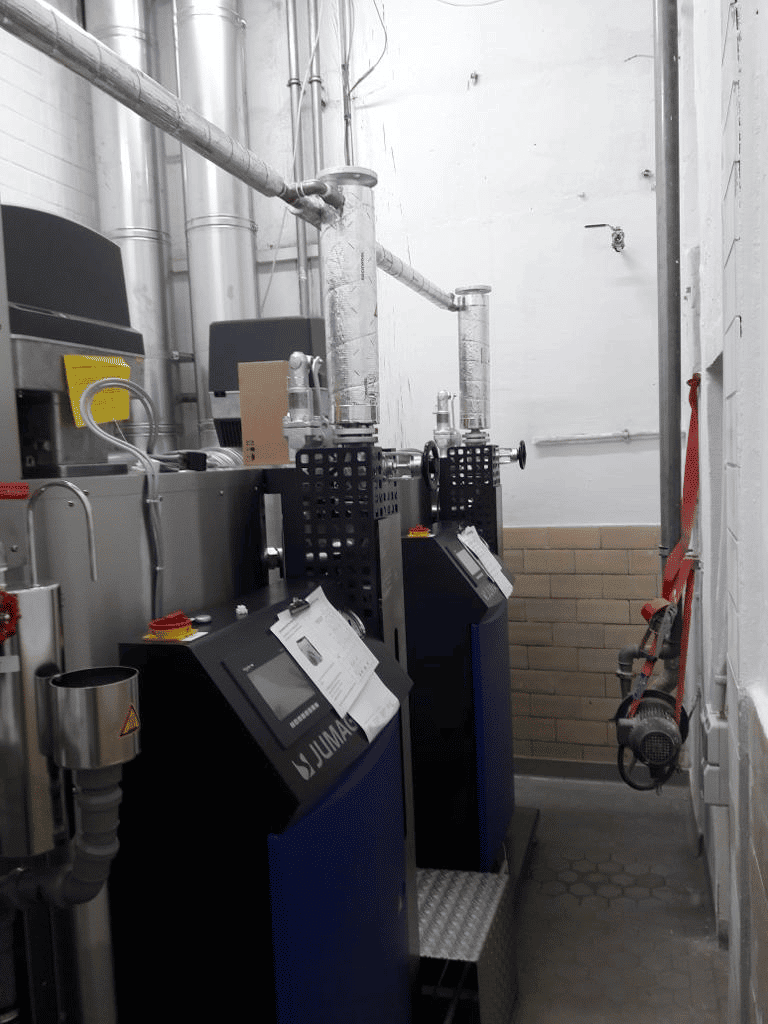 Energy-efficient brewing – JUMAG makes the difference
We are a long-standing and innovative partner of breweries and help you to save energy.