"You should have technical understanding and commitment" – Rico Berger is a service technician at JUMAG
Deployment at the customer site
Maintenance went quickly, only one wear part was replaced. The operations manager is happy. "Everyone can rely on your people and boilers." Rico Berger is a welcome visitor more than just here in a Hessian food processing facility. He works as a service technician at JUMAG and supports customers in a wide range of industries. Later he'll drive to a hospital, tomorrow two breweries are on his schedule, the day after tomorrow a gravel plant. All of these companies have one thing in common: they need steam. Lots of steam, some several tonnes per hour. This is why they use JUMAG steam boilers – from small electric steam boilers to barrel boilers fired by gas. There is also a range of additional components from the water softening plant to the steam dryer.
Lots of variety
"My job as a service technician is extremely varied", says Rico. "On the one hand, I am in constant contact with my colleagues at our plant in Hirschberg." That's near Heidelberg. "I received intensive training there and my weekly deployment schedule is also worked out in the head office. In my first few months as a service technician, I was always on the road with an experienced colleague to learn firsthand what mattered to the customer. That gave me more and more assurance. Even now my colleagues are there to support me with their specialist knowledge. If I can't solve something right away on site, you can connect remotely to the equipment I'm working on and help me out.
On the other hand, I work for many interesting customers. They are often manufacturing companies, textile cleaners and laundries, sometimes even a laboratory of a pharmaceutical company. And quite a few breweries.
How can you become a service technician for steam boilers?
Rico is a career changer. He has further developed his skills throughout his time at JUMAG and is still learning. "Actually, almost every technician at JUMAG is a sort of career changer", he says. That's right. You don't learn about steam boilers in any school. There is also no apprenticeship as a steam boiler technician. "Anyone who starts at JUMAG will definitely benefit from experience as an electrician or electronics technician, mechatronics technician, or perhaps as a heating engineer or plumber. You acquire knowledge about steam, pressure, water quality, control etc. on the job, but you also receive sufficient internal training at JUMAG. But there are some qualities you have to bring to the table, such as technical understanding and a willingness to help our customers and solve problems. And you should enjoy being on the road a lot", he laughs.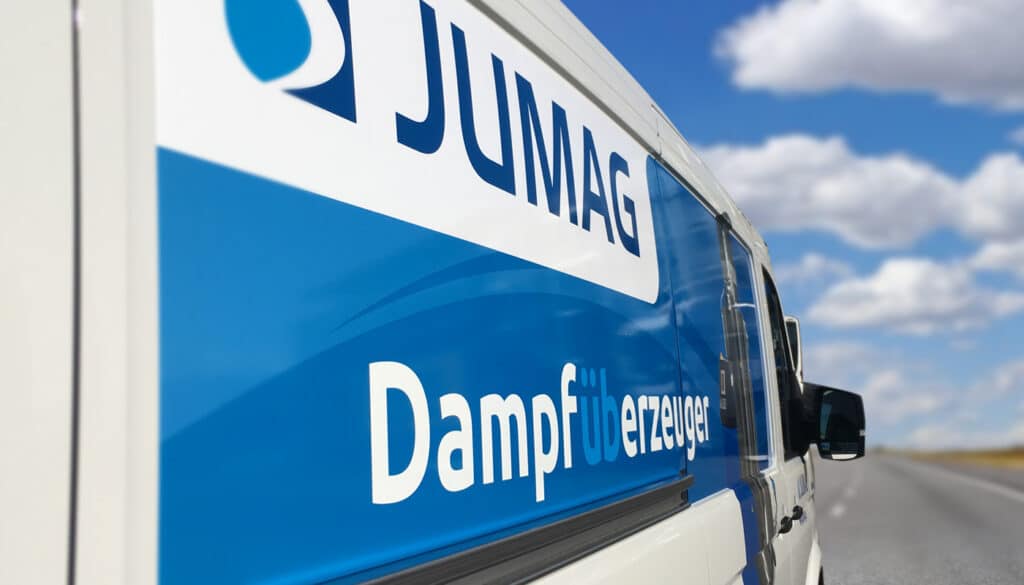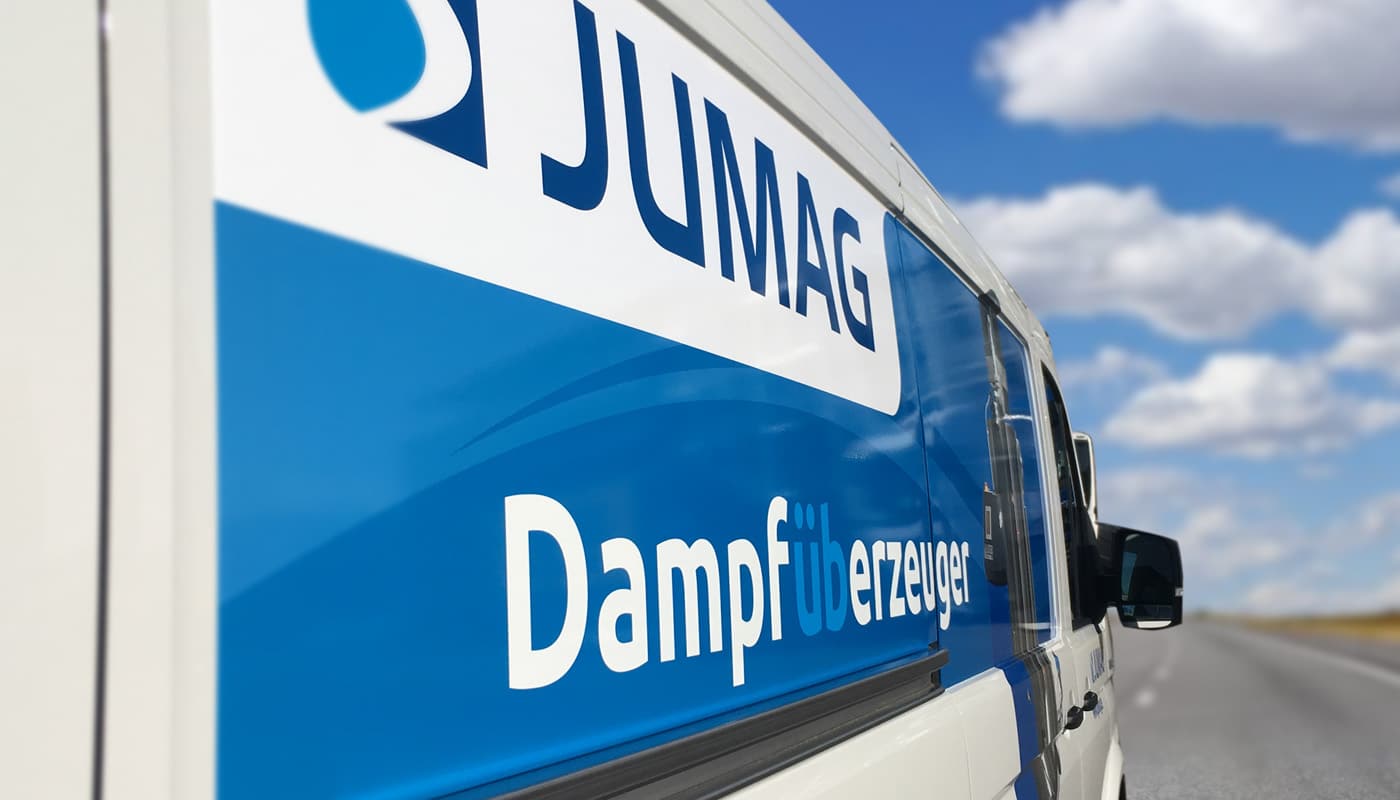 Maintenance, installations, on-site service calls – mobility is a prerequisite
So, a travelling jack-of-all-trades?
"Admittedly, it does add up to a lot of miles driven. Each technician has a service vehicle. It not only catches the eye with its cool design, but is also perfectly equipped with everything you need on site: Spare parts, tools, measuring instruments, laptop and more. Everything exactly in its place, a mobile workshop that packs a punch."
Good work climate
Why did Rico choose this job? "JUMAG is a successful company; we have continued to grow in recent years. It's exciting, the working atmosphere is great and I am encouraged and supported if I want to develop further. You have prospects and it definitely doesn't get boring!"
Are you interested in working as a service technician for JUMAG?
Apply now: bewerbung@jumag.de