About Marienhospital Bottrop
Marienhospital Bottrop is an efficient, professionally recognised and technically well-equipped Catholic hospital. In an inpatient area with 310 beds, almost 16,000 patients are treated annually by numerous specialist departments, supplemented by a state-of-the-art outpatient centre for diagnostics and therapy.
Challenge: Equalising peak loads
In order to be able to continue to provide the high quality of medical and nursing care in the future, technical decisions must also be future-oriented. Therefore, in 2017, two industrial boilers with a network pressure of 13 bar were to be replaced by a modern solution. The requirements included, above all, operational reliability and fail-safe operation as well as good automation. The new operating pressure needed to be 7 bar. In coordination with the specialist partner GASAG, the choice was made for JUMAG steam boilers.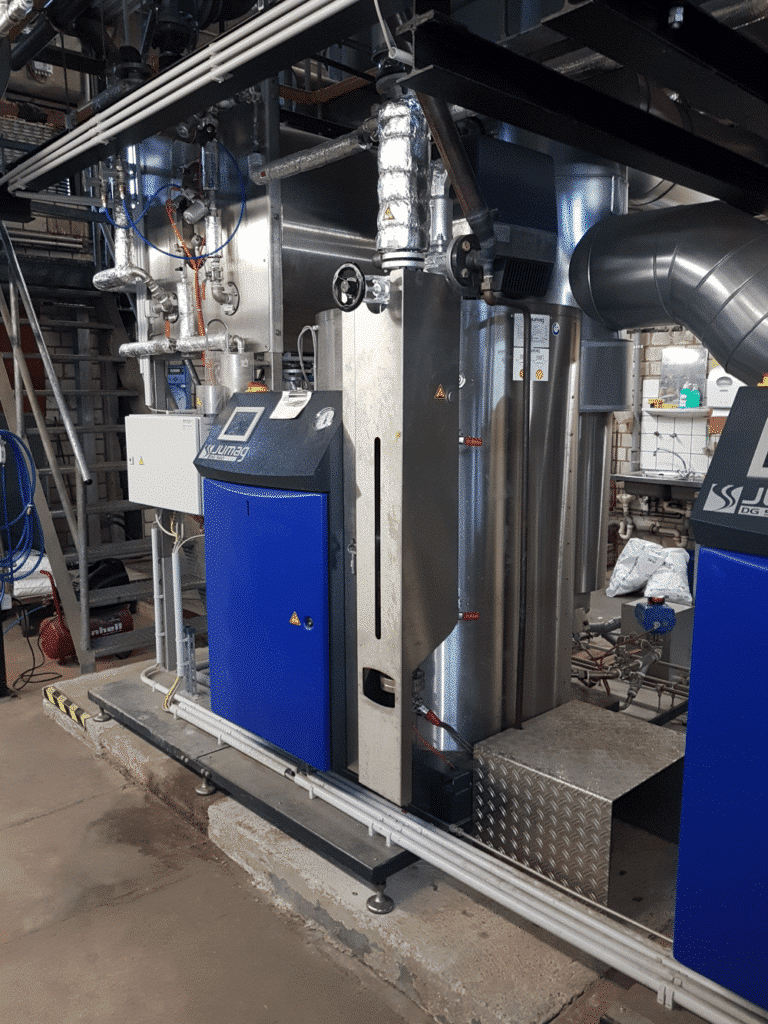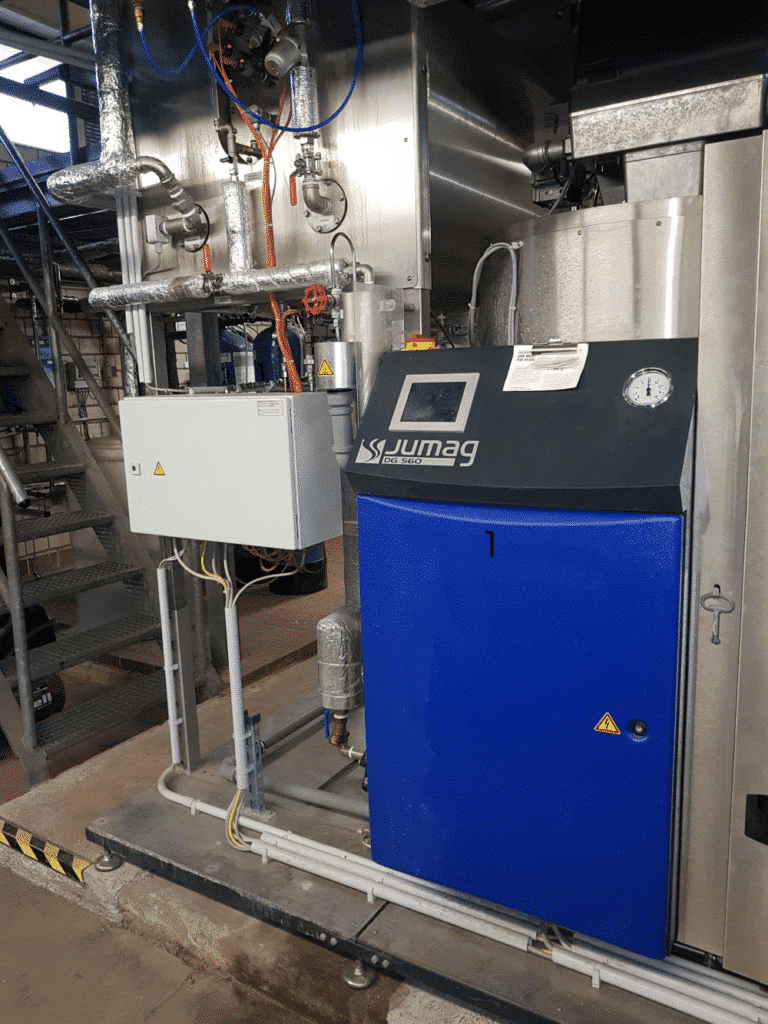 The solution: JUMAG multiple units with two gas-powered DG560s
The result impresses Frank Hoppe, Head of Technical Office and Construction, in several respects. Two powerful JUMAG DG560 boilers with matrix burners for capacity control handle steam generation for all applications. The infeed water treatment system with pressure degassing is state-of-the-art – the best prerequisites for economical and smooth operation. The system is largely automated and has been running stably for four years now. With immense energy savings of around 20%, the investment pays for itself in a very short time. Frank Hoppe also praises the good professional support. "JUMAG provides us with excellent on-site support and the hotline also provides us with super quality support."
When does a JUMAG steam system pay for itself and which one suits your requirements?
Find out more about steam in clinics. Read our information about your use case!