Skid mounted units can make do with minimal installation space. All necessary components such as steam boiler, water supply module, blow down are optimally matched to each other and pre-assembled on a base plate ready for connection. Individually configurable, also as multiple unit steam system or with electric steam boiler.
JUMAG skid mounted units:Plug and Steam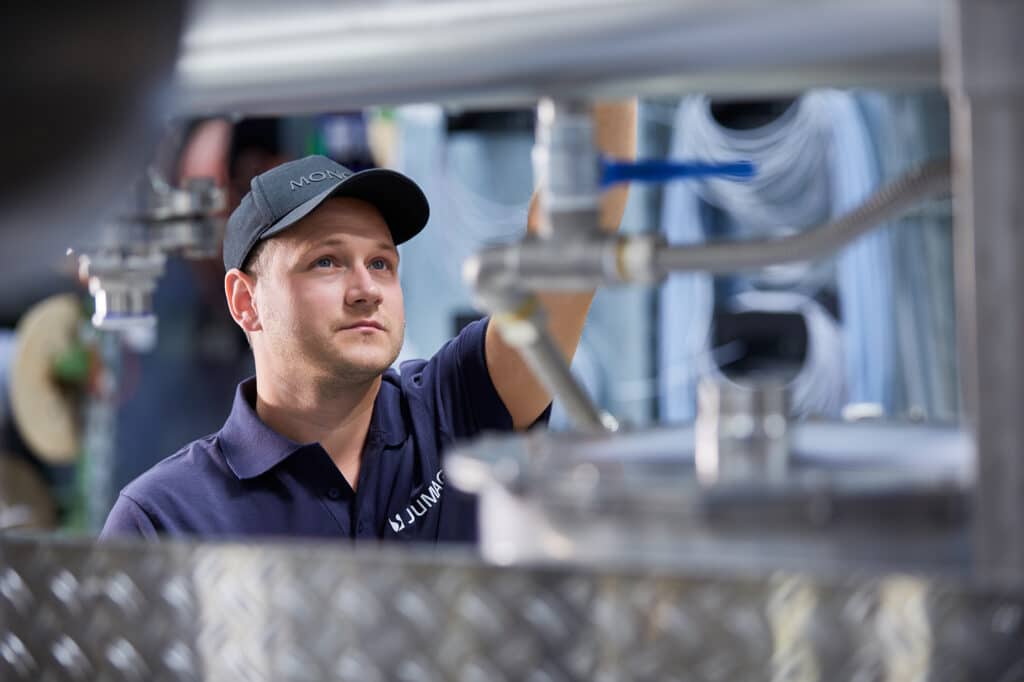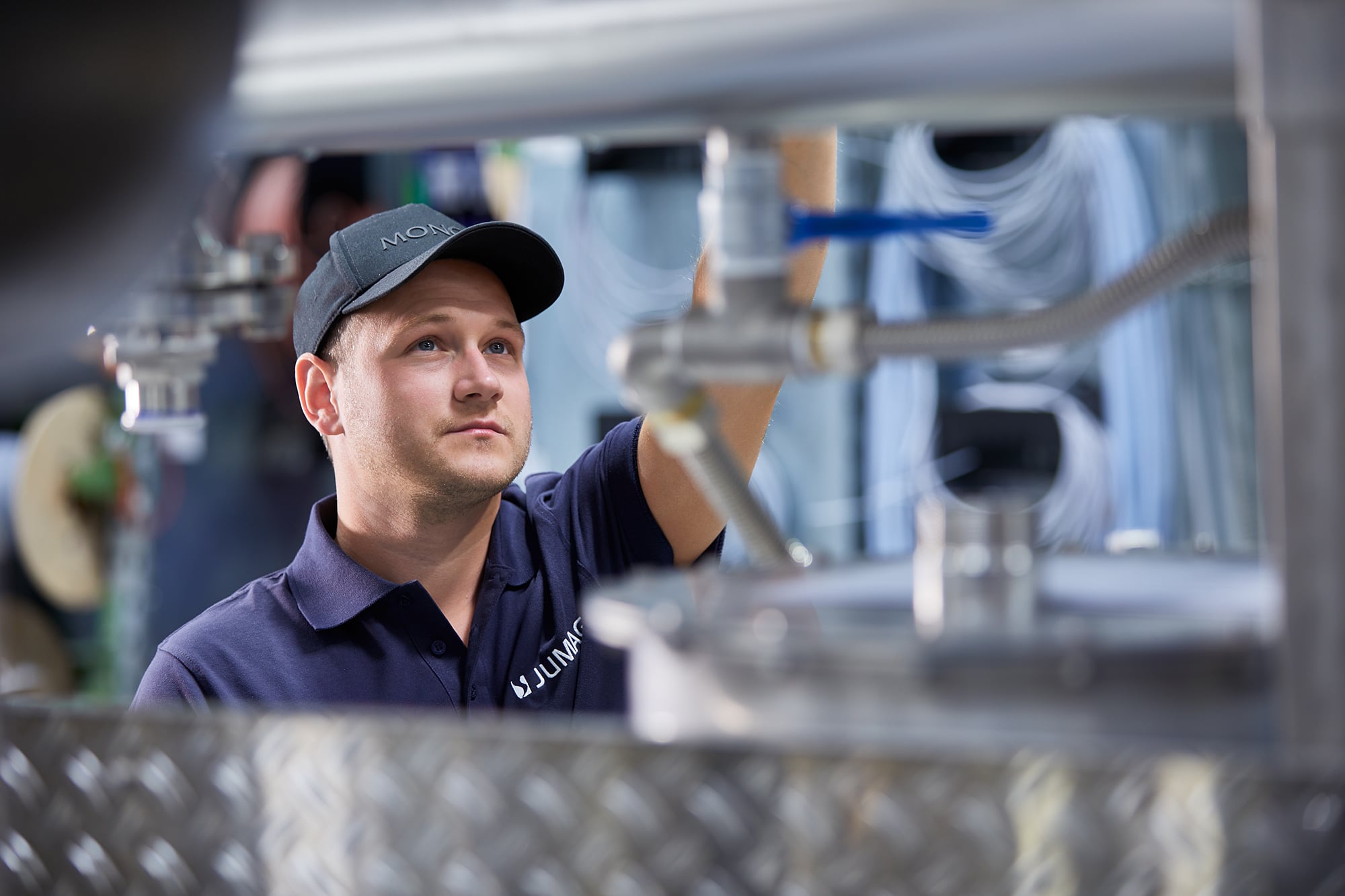 Ready for connection and optimally tubed – this avoids installation errors
Minimal space requirements
Base plate optionally divisible for transport, installation and assembly
All components (steam boiler, water treatment, blow down vessel) are perfectly matched with each other. This increases and extends optional reliability and minimises operating costs.
A skid mounted unit can be installed very quickly and is often less expensive than the classic on-site installation of a steam system
JUMAG skid mounted units with steam boilers from the DG series do not require approval or monitoring in many countries (including Germany)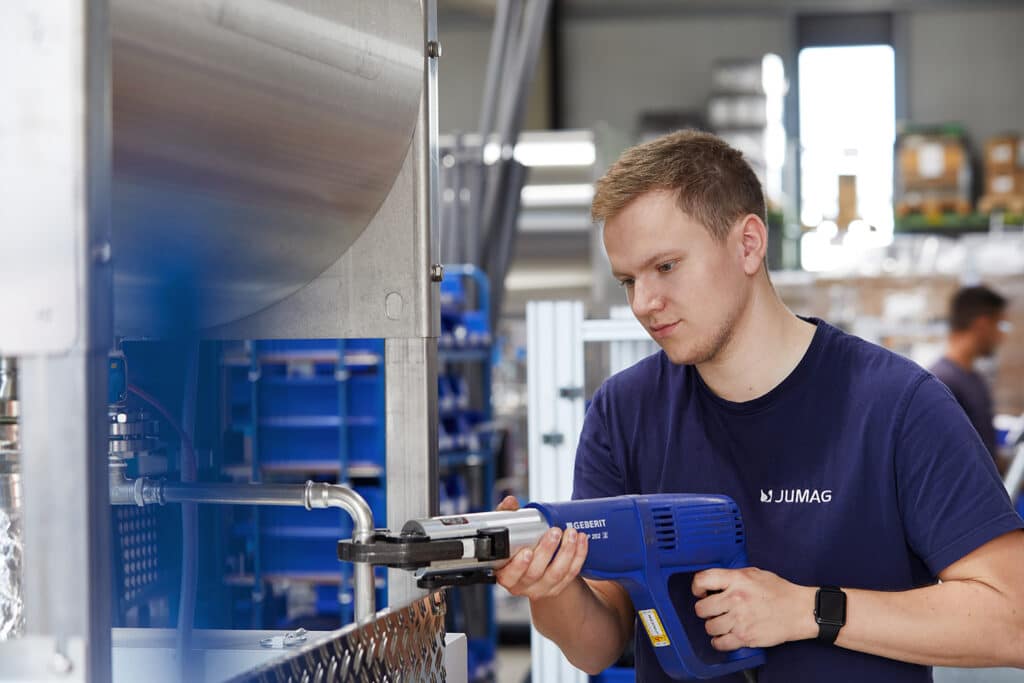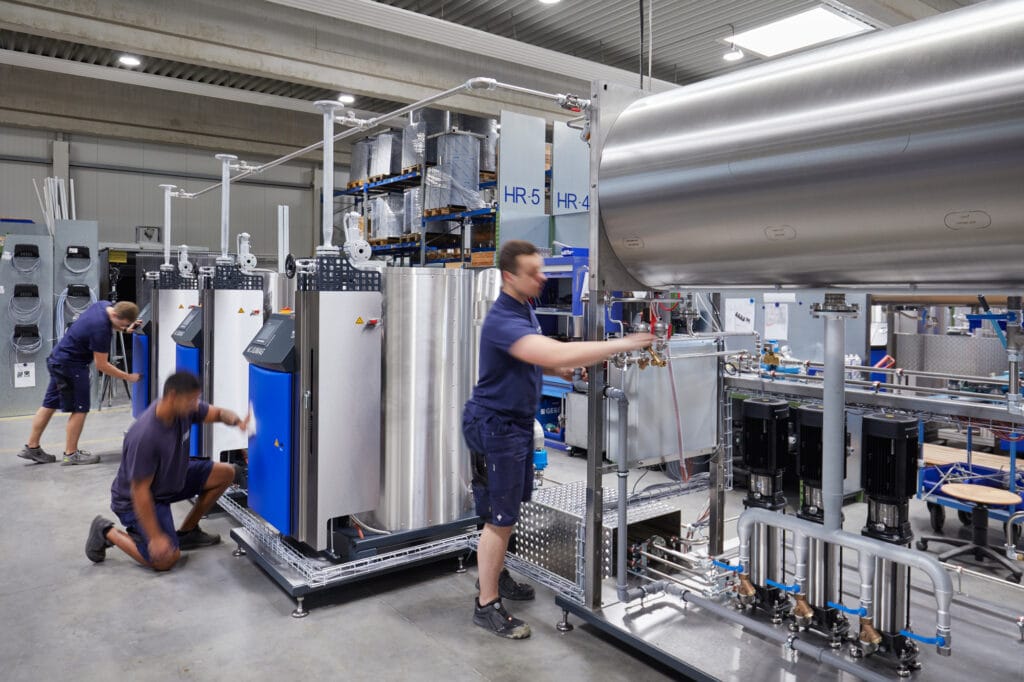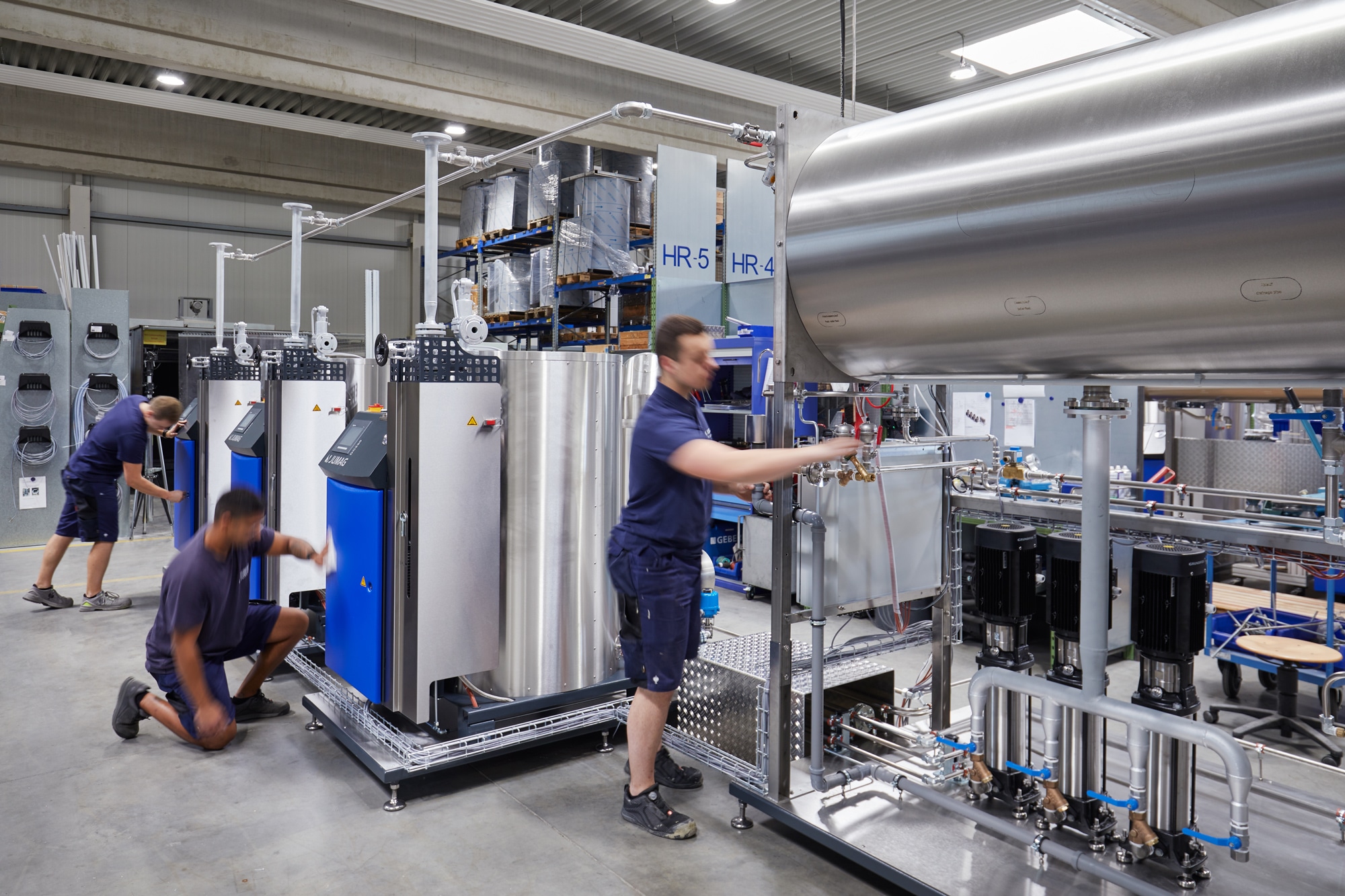 JUMAG skid mounted units can be supplied with oil- or gas-fired steam boilers or with electric steam boilers
Multiple units are also available as skid mounted units
Will your steam requirements increase in the future?
Versions of the skid mounted units can be expanded in the future by connecting additional steam boilers
All components required for steam generation, such as steam boiler with economiser, feed water container, dosage pump and blow down vessel, are mounted on a frame to save space
Good accessibility for maintenance despite the compact design
Also possible as multiple unit steam system
Flexible as an oil- or gas-fired system, or in hybrid operation with electrically operated steam boilers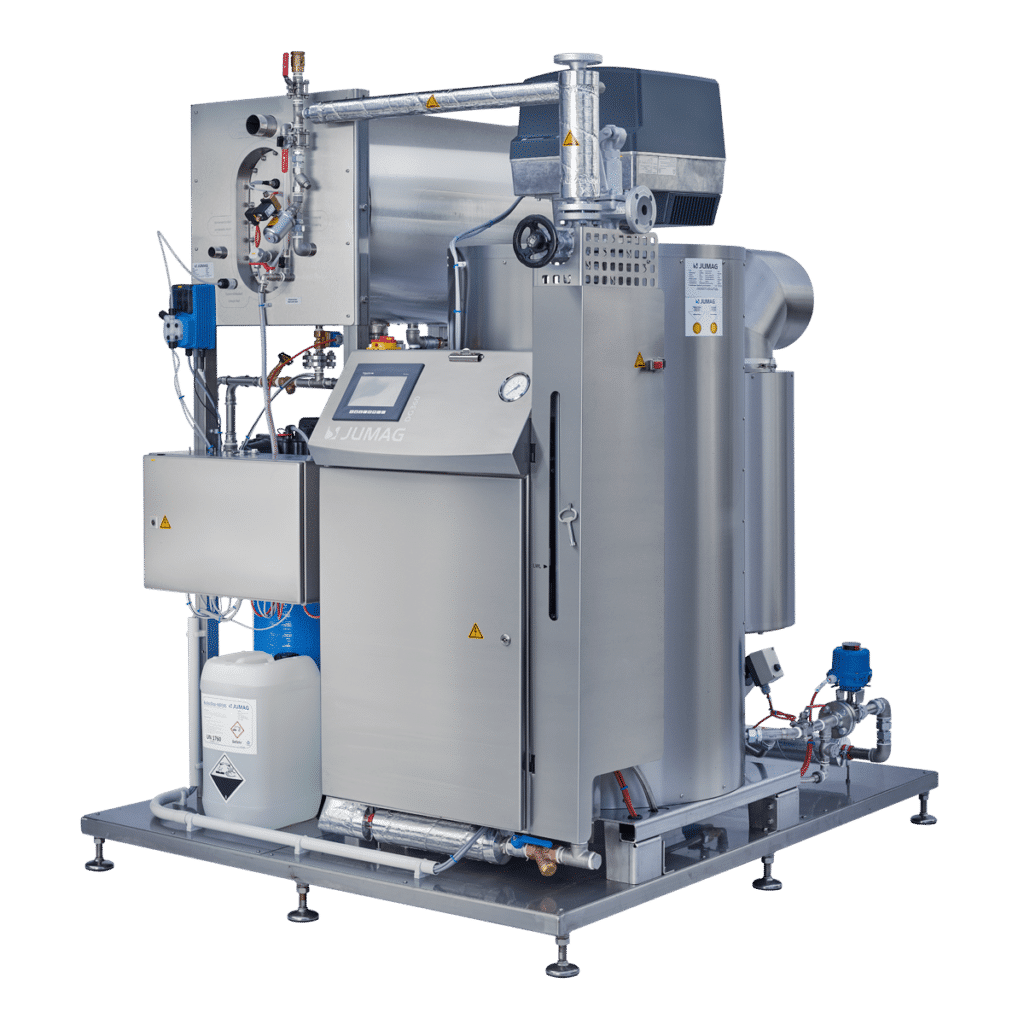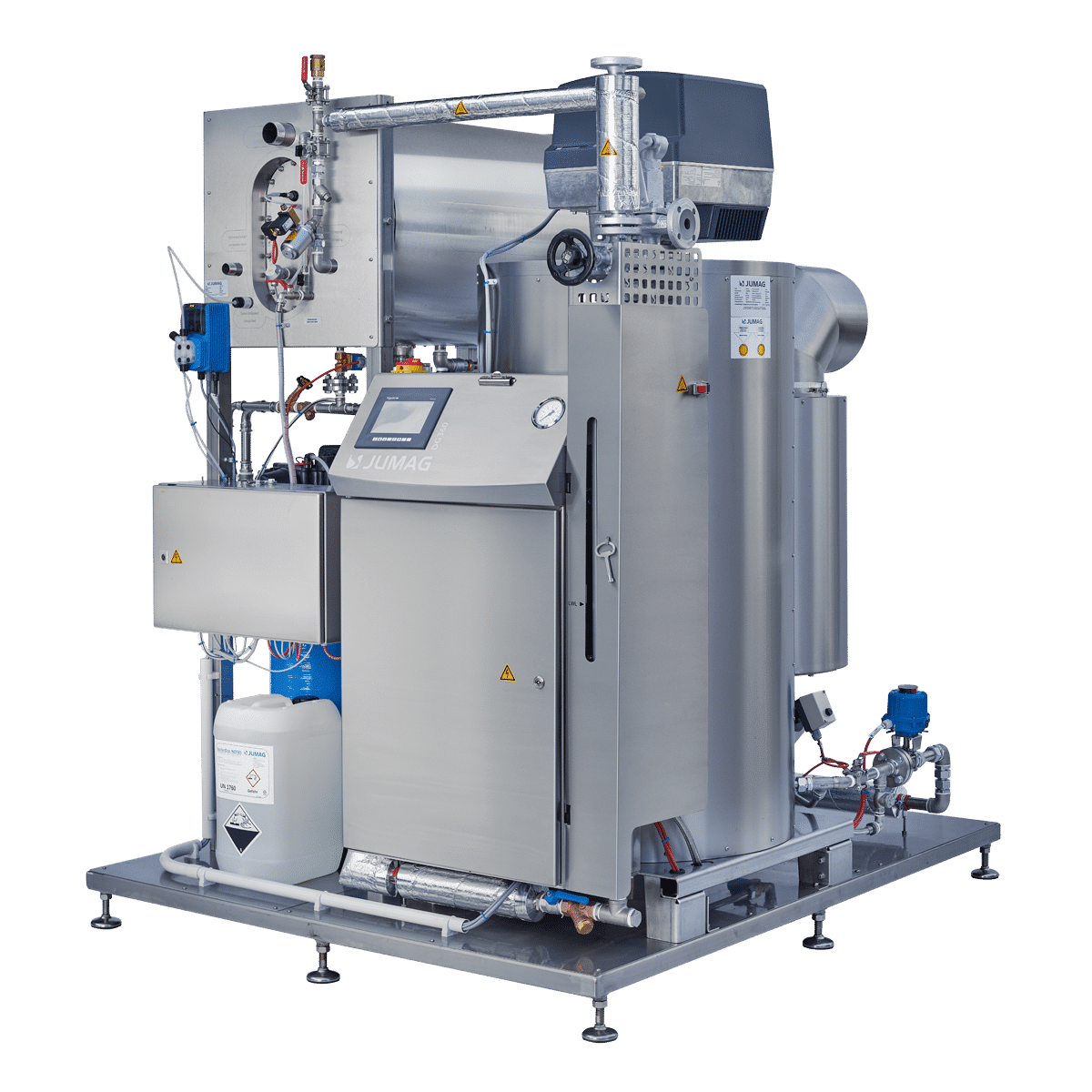 Economical, energy-efficient, versatile.Overview of our product range
JUMAG to go!
Here you can see all products at a glance.
Do you still have questions about skid mounted units?